TIFF '16: Buyers increasingly cautious
While the market picked up toward the end of the fest, TIFF director and CEO Piers Handling says distributors are approaching markets more conservatively.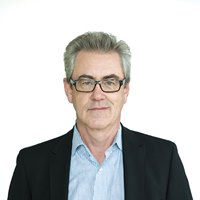 Like last year, buyers attending the 2016 edition of the Toronto International Film Festival approached the market with caution, said TIFF director and CEO Piers Handling.
Sales activity was sluggish during the first few days of the festival.
"I think all the buyers are getting very cautious from market to market, to be honest. I think they're looking at some of the prices that have been paid over the last couple of years and wondering whether it's worth it," Handling told Playback Daily.
Last year, distributor STX acquired Hardcore Henry at TIFF for a reported $10 million. The film later went on to earn $9.2 million at the domestic box office. Mega deals like that, Handling said, could become an "increasing rarity."
TIFF reported 36 films were sold by the end of the 2015 edition of the festival. The festival has not released any sales numbers for this year's edition.
Acquisitions did pick up toward the end of TIFF, however, with major deals announced, including the sale of Pablo Larrain's Jackie to Fox Searchlight and Brightlight Pictures' and Sayaka Productions' Colossal selling to a still-unnamed Chinese buyer.
In addition to Canada/Spain copro Colossal, Canadian titles sold into the U.S. market during this year's festival included Mean Dreams to Vertical Entertainment and Two Lovers and a Bear to Fox and Netflix, both of which premiered at Cannes.
Still, some of the most buzzed about deals of the festival were pre-buys, including Focus Features' pick-up of an untitled Paul Thomas Anderson film that will star Daniel Day Lewis.
"A lot of films are being bought in pre-script now, because people want to lock up films as opposed to going into bidding wars," said Handling.
Bidding wars still happen, of course, and will continue to. Birth of a Nation sparked a war at Sundance and ultimately landed an eight-figure sum from Fox Searchlight (how it will fare at the box office remains to be seen). But Handling believes fewer films are going to break at festivals going forward.
While he's wary of making any long-term predictions, Handling said caution could be the new festival norm, given the challenges facing the theatrical market and the growth of SVOD players like Netflix.
"[The market is] going through a disruptive, transitional moment right now, so I think people are just being very cautious, in terms of their spend and in terms of what they're acquiring," he said. "The hothouse atmosphere of a festival – which sometimes works, sometimes doesn't – I think those days will increasingly become a thing of the past."