Deals: Raven Banner, Bell Media, Radio-Canada, ATW 2
A TIFF pickup for Raven Banner, international sales for Canada/South Africa copro Against the Wild 2 (pictured), plus deals for Bell Media, CBC and more.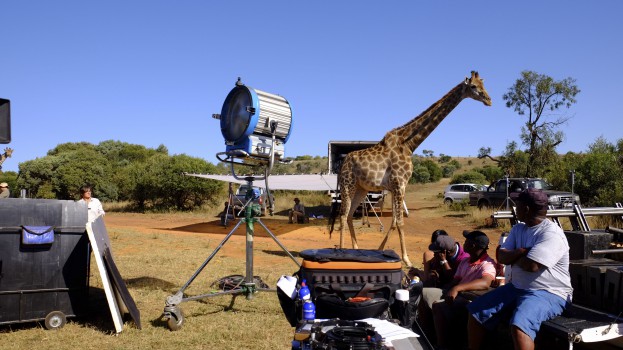 Against the Wild 2
Following a theatrical run in the U.S. in which it screened on more than 50 screens in the first half of 2016, Canada/South Africa copro Against the Wild 2: Survive the Serengeti has been picked up by distributors in multiple international territories. The sequel from writer/director Richard Boddington was acquired by LNK (Lithuania), La Une (Belgium), Investacommerce (Bosnia-Herzegovina), FOX International Channel (which has distribution in 47 countries including China, Philippines, Japan and Russia), Intervision (Greece and Cyprus) and SBC (Seychelles), as well as by SKY-UK and Channel 5 (both in the U.K.). Produced by Sudden Storm Entertainment, Against The Wild Films and South Africa's Enigma Pictures, the film was also acquired by airline distribution company Encore Inflight, which picked up the global airline rights. Survive the Serengeti also airs on Super Channel in Canada, as well as Starz in the U.S. and TF1 in France.
Boddington is also moving forward with his next feature project, Ocean Odyssey, which tells the story of a family that travels the globe in a sail boat. Cast for the film is currently being assembled and production is expected to begin in spring 2017, Boddington told Playback Daily.
TVF shows picked up by Bell Media, Radio-Canada and Zoomer
London, U.K.-based distributor TVF International has sold several crime, wildlife and lifestyle titles to networks across Canada. Bell Media picked up Looking for Mike (1 x 60 minutes) for its Investigation Discovery channel. The special follows filmmaker Dylan Reibling as he delves into the mysterious death of his friend, Mike De Bourcier. The company also acquired the Channel 4 special Murder In Paradise (1 x 60 minutes), about the murder of two backpackers in Thailand. Meanwhile, Radio-Canada picked up the blue-chip miniseries Wild City with David Attenborough (3 x 60 minutes) and Oak  Tree: Nature's Greatest Survivor (2 x 60 minutes). Zoomer Media acquired the first three seasons of lifestyle series Penelope Keith's Hidden Villages, which originally aired on Channel 4 in the U.K., as well as the health specials Yogawoman (1 x 60 minutes) and Detox (2 x 60 minutes), plus a selection of short-form content on Superfoods. The deals were brokered by Daniel Nembhard, senior sales, acquisitions and formats executive at TVF International.
From Realscreen
Raven Banner
Raven Banner has acquired the Canadian rights to supernatural horror The Autopsy of Jane Doe. The film, produced by IM Global and directed by André Øvredal, made its world premiere in TIFF '16′s Midnight Madness program. Raven Banner's managing partners Michael Paszt and James Fler negotiated the deal with IM Global's president of sales, Michael Rothstein. The film is executive produced by IM Global founder and CEO Stuart Ford, Matt Jackson and Steven Squillante. Raven Banner will release the film day and date with the film's U.S. rights holder IFC. Raven Banner previously acquired Hello Destroyer, which also had its world premiere at this year's TIFF.
Driving with Selvi
U.S. net Pivot has acquired the broadcast rights to Canadian documentary Driving with Selvi. Written, produced and directed by Elisa Paloschi. The doc, which charts the story of child bride Selvi as she tries to escape her marriage, will premiere on Pivot on Tuesday, Oct. 11. Selvi made its world premiere at the Raindance Film Festival in 2015.
Syndicado
Toronto-based Syndicado has acquired the world sales rights to In Exile, a feature-length doc about Burmese migrant workers in Thailand. Syndicado introduced the doc to buyers at TIFF.