TIFF '16: Canada in talks to join Eurimages
If the deal is finalized, Canada will be the first non-European country to join the CAD $36 million film fund.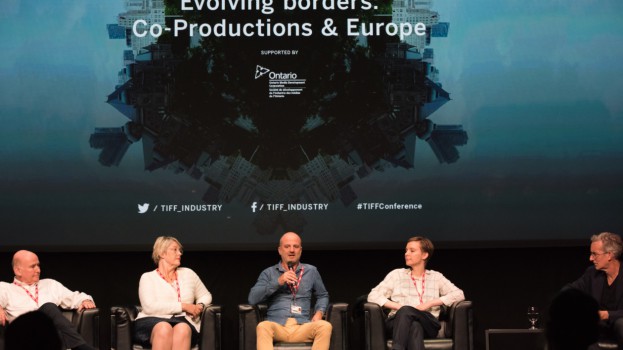 There may soon be a new source of funding available to Canadian filmmakers coproducing with Europe.
Canada could be the first non-European country to join Eurimages, a European film fund which distributes €25 million each year, it was announced at TIFF Industry panel "Evolving Borders: Co-Productions and Europe." And if discussions continue to progress, said the fund's executive director, Roberto Olla, Canadian filmmakers may be able to apply for the fund in as early as 2017.
Eurimages is paid into by 37 EU member states (including Ireland, France, Germany and Iceland) and supports approximately 50 to 60 projects per year. The U.K. is not a part of Eurimages.
Currently Ireland is the only English-speaking member of the fund, which presents a potential opportunity for Canada/Ireland coproductions, said the Irish Film Board's chief executive James Hickey, who spoke on the panel.
"I do believe that if Eurimages is extended to Canada, it has an interesting point from an Irish point of view," said Hickey, who pointed out that there are two Canada/Ireland coproductions at TIFF '16 (Maudie and Unless), as well as last year's Oscar contenders Room and Brooklyn (the latter of which is an Ireland/Canada/U.K. copro). "It's an example of how, with Eurimages support coming in on top of all that, there are enormous opportunities."
Hickey added the opportunity for French-Canadian producers to coproduce with French-speaking Europe is equally as great.
Funding through Eurimages is distributed in the form of a loan, which is repaid based on the revenues generated by the project being supported. There is no deadline for the repayment of the loan and no premium to be paid on it. The amount repayable is based on the net receipts provided by the producers, meaning that films that did not make money would not be expected to return the loan.
Currently, Canadian companies are able to participate in copros funded partly through Eurimages, however the Canadian producer involved in the project cannot access any of the Eurimages funds. In addition, the financial contribution of a non-European producer cannot exceed 30% of the project's total under the current system.
"This is the first attempt to open up the fund to a non-European country, so we're going very slowly and making sure all the points that could be controversial are fully discussed," said Ollo.
"Having Canada in Eurimages would bring Canadian content and stories into the European continent. It would facilitate, for sure, access to Canadian content in Europe," added Ollo.