TIFF '16: 20 Canadian producer teams set for Int'l Financing Forum
Robert Budreau (pictured), April Mullen and Tim Doiron are among the producing teams selected for the co-financing market.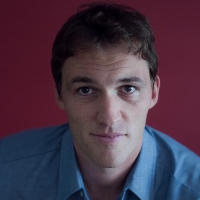 The Ontario Media Development Corporation (OMDC) has unveiled the 20 Canadian producing teams that have been selected to participate in its International Financing Forum during the 2016 edition of the Toronto International Film Festival.
The Canadian producers attending the two-day co-financing market for English-language film include David Cormican and William Scoular of Don Carmody Productions with their film Northbound, directed by Scoular and written by Ashlin Halfnight. Sleeping Giant's Andrew Cividino and Karen Harnisch of Film Forge will bring Baldy to the market, which is written and directed by Amy George's Yonah Lewis and Calvin Thomas.
Born to Be Blue director Robert Budreau will attend with his political thriller In the Flames, penned by Revolutionary Road writer Justin Haythe, as will Wango Films' April Mullen and Tim Doiron with Wander, which was written by Doiron and will be directed by Mullen.
Other producers heading to IFF this year are Tricia Lee and Chris Luckhardt with Tin Cans, Karen Shaw and Rob Stewart with Sharkwater: Extinction, a followup to 2006′s Sharkwater; Matthew Cervi with Zed; Randy Manis and Ricky Tollman with Run This Town; Judy Holm and Danishka Esterhazy of Markham Street Films with Esterhazy's Jagged Winter; Jeff Rogers and Tim Martin with the horror The Sandman, written by Dracula 3D's Dario Argento and starring Iggy Pop; Sonia Boileau and Jason Brennan with Boileau's Vanished; John Christou and Aisling Chin-Yee with I Believe in You; Mary Anne Waterhouse and Andrew Currie with The Invisibles; Kaleena Kiff and Ben Rekhi with The Surrogate and Tom Spriggs and William Woods with Origin.
Also attending the forum this year are Aiken Heart Films' Coral Aiken and Valerie Buhagiar with Carmen Has Been Touched, John-Paul Nynkowski and Mars Horodyski with You Have Feet In Your Shoes, Clique Pictures' Lauren Grant with Riot Girls, Matt King and Christina Piovesan with The Field and Glen Wood with Rabbit Punch.
The Canadian producers will be joined by 20 international producing teams from countries such as Australia, England, Germany, the U.S and South Africa. The teams will have have the chance to meet one-on-one with attending industry executives, including those from Netflix, BBC Films, Fox Searchlight and Mongrel International, among others.