In Brief: Sausage Party problems, ImagineNATIVE galas
Vancouver's Nitrogen Studios faces unpaid overtime claims, Angry Inuk (pictured) will open the imagineNATIVE festival, plus more news of the week.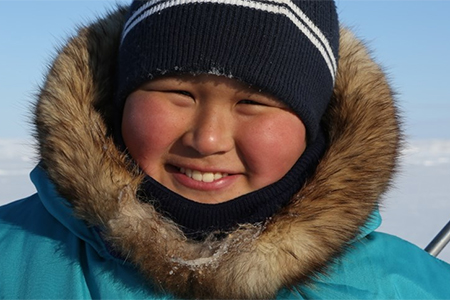 Sausage Party's pay problems
Nitrogen Studios, the Vancouver production company behind the R-rated animated comedy Sausage Party, has come under fire as of late. According to The Hollywood Reporter, a letter that alleges the prodco pressured employees to work overtime for which they were not paid was reportedly signed by 30 animators and sent to the company in December. In a statement sent to Playback Daily, Nicole Stinn, president and CEO of Nitrogen, said, "These claims are without merit. Our production adhered to all overtime laws and regulations, as well as our contractual obligations with our artists."
ImagineNATIVE announces opening, closing night galas
The imagineNATIVE Film + Media Arts Festival has revealed its opening and closing night galas, with Alethea Arnaquq-Baril's Angry Inuk and Dmitry Davidov's Bonfire set to bookend the indigenous festival. Angry Inuk, which made its world premiere at the 2016 edition of Hot Docs, will screen on Wednesday, Oct. 19 at the Hot Docs Ted Rogers Cinema, while Bonfire, from Russian filmmaker Davidov will make its North American premiere on Sunday, Oct. 23 at TIFF Bell Lightbox.
Migrant Dreams heads to TVO
Min Sook Lee's Migrant Dreams will have its world broadcast premiere on TVO. The pubcaster will air the documentary Sept. 14 at 9 p.m. and make it available online the following day. The feature documentary follows migrant workers who came to Ontario as part of Canada's Temporary Foreign Worker Program and who feel their broker is extorting them. The documentary is produced by Lisa Valencia-Svensson and executive produced by Rose Gutierrez.
Telus sets Ollie and Emma premiere date
Ollie and Emma, a romantic web series written by Cheri Jacobs and Tom Pogson will premiere Aug. 26 on Telus Optik TV On Demand, as well as the TELUS YouTube channel. The six-part web series follows two awkward young adults navigating an intercultural relationship. It is produced by Telus Optik Local and Less Bland Productions in cooperation with Jacobs Pogson Productions. The series is produced and directed by Leslie D. Bland and executive produced by Jacobs and Pogson.
Fortissimo Films files for voluntary bankruptcy
International sales agent Fortissimo Films has closed its doors after more than 20 years, filing for voluntary bankruptcy in the Netherlands, where the company is based. The announcement, made first by Variety, will see the company closing its offices in Hong Kong, London, Amsterdam and Beijing. The sales agent had acquired the international sales rights to a number of Canadian films throughout the years, including Stephen Dunn's debut feature Closet Monster and Richie Mehta's Siddharth. In 2007, Fortissimo also signed a two-year deal with Maximum Films International, which saw Maximum distribute Fortissimo titles in Canada.