Canadian pilots make U.S. TV fest shortlist
Yidlife Crisis (pictured) is one of two Canadian projects that will compete at the New York Television Festival.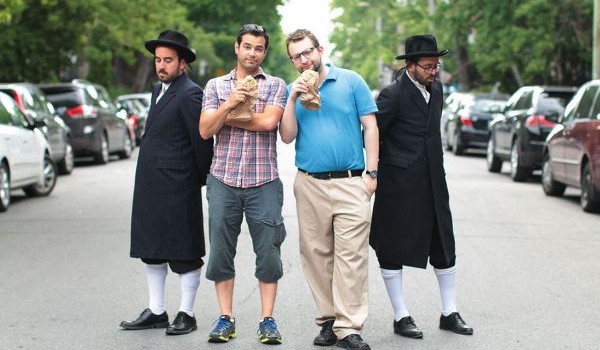 The New York Television Festival has unveiled the 63 original TV and digital series' pilots that have been selected for its Independent Pilot Competition, with two Canadian projects picked to compete.
Making its world festival premiere is That's My DJ from Toronto's D.W. Waterson. The digital series, which follows artists trying to find their place in the rave scene, stars Orphan Black's Kristian Brunn, Emily Piggford (Hemlock Grove) and Jade Hassouné (Heartland). The pilot will compete in the Drama/Dramedy category.
Yidlife Crisis, a digital series from Montreal's Eli Batalion and Jamie Elman (perhaps best known for his role in Student Bodies) will compete in the Comedy category. The series follows best friends and foodies Chaime and Leizer as they tackle life, love and lactose intolerance – all in Yiddish.
Pilots selected for the competition will compete for best in a variety of categories, including Comedy, Drama, Unscripted and Animation. Winners will be selected by a jury comprised of the festival's screening committee and the emerging television executives who were chosen for the festival's next generation committee. The competitors will also be vying for a development deal from one of the festival's network and studio partners.
Winners will be announced at the festival's Oct. 29 closing night awards ceremony.
Image: YidLife Crisis