CMF distributes $4.7M across 22 projects
The Experimental Stream funds were awarded to the development and marketing of digital media projects.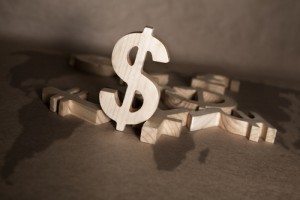 The Canada Media Fund (CMF) has distributed $4.7 million in development and marketing support across 22 digital media projects through its 2016-2017 Experimental Stream.
Of the $4.7 million, $3.3 million went toward development support, while the remaining $1.4 million went toward marketing support.
On the development side, seven of the projects received the same amount, with Frima Studio's Art de la scene en Realite Mixte, Raised Performance Media's Chancellor of the Universe, Jeux Borealys' Projet Renard, Retinad Virtual Reality's Retinad Plateforme Analytique, Covalent Media's Season and Hololabs Studio's Wollstonecraft Detective Agency all receiving $275,000.
Other digital media projects to receive development coin were Papier Culte's Bloodroots ($221,546), Clever-Plays Studio's Happy Bastards ($225,000), Deadly Soap Studios' Hidden Rogue ($50,000), Zenfri's The Last Taxi ($235,000), Couzin Films' Les passagers ($120,294), 3Mind Games' The Protagonist ($220,976), Big Viking Games' Tiny Tappers ($147,824) and Jeux EPIQ's Zombie Apocalypse ($204,951).
Of the $1.4 million in marketing support awarded to digital media projects, Imaginary Games received funding for its mobile collectible card game Afterland ($280,161), as well as Rival Schools Media Design's educational e-book Bramble Berry Tales ($250,364) and DEEP's VR software Liquid Cinema ($250,950). Cococucumber's Riverbond ($236,325), Global Mind's The Inner Friend ($97,200), 9420860 Canada's Floor Kids ($200,000) and Jeux Borealys' Mage's Path also took a share of the funding.