Buck Productions trips out with HuffPo Canada
The Toronto prodco signed on with HuffPo Canada to produce Like A Tourist, a 10-part travel web series.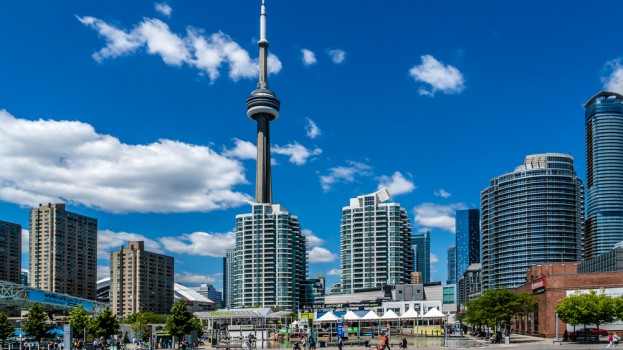 The trend of brands seeking to reach younger consumers via entertainment content continues in Canada, with HuffPost Canada announcing a new 10-part web series produced in association with Toronto's Buck Productions.
Like a Tourist, sponsored by the Hilton hotel group, seeks to give locals a glimpse of the hidden gems they might find if they were a tourist in their own city. The videos will live on HuffPost Canada and AOL's "ON" page. Two of the episodes were custom-created for Hilton and focus on Whistler and Quebec City, where the hotel has properties, while the other eight are documentary-style, without a brand presence.
The project came to Buck via RFP, which pitched its storytelling prowess to the popular web portal, Jim Kiriakakis, head of television at Buck Productions, told Playback Daily. The company has a proven track record working with brands, helping bring to life Red Bull's snowboarder reality series McMorris & McMorris in 2013. He said he's noticed the climate around branded content changing in the years since.
"What's exciting is that more and more people are understanding that branded content has to be about the idea first," he said. "There are still people who want to turn it into more branded than content. This is a scenario where we're creating content and it becomes branded through the association and the way that we've been able to package it.
"You have to create something that people want to see otherwise it doesn't benefit anybody."
Like A Tourist is executive produced by Buck's Jim Kiriakakis and Sean Buckley and Rashida Jeeva and Kenny Yum from The Huffington Post Canada. Senior producers on the series are Sasha Nagy, Anna Bilyj and the producers are Alanna Cordona and Victoria Ptashnick from HuffPost Canada Studios. The series is directed by Kiriakakis and Patrice LaCroix. The series is hosted by YouTuber Dan Rodo of The Danocracy YouTube channel (close to 350,000 subscribers; over 34 million video views).
With files from Sonya Fatah, Media in Canada
Image via Kiev.Victor/ Shutterstock