CMF distributes $7.2M across 15 projects
Rezolution Pictures and Kingulliit Productions are among those to receive funding through the CMF's Aboriginal Program.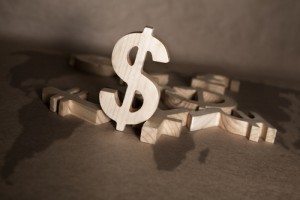 The Canada Media Fund has distributed $7.2 million through its Aboriginal Program, with Rezolution Pictures International and Tshinanu among 15 companies to receive funding.
The projects claimed the funding round's largest payouts, with Rezolution receiving $592,000 for its TV doc series Dreamcatchers Biographies, while Tshinanu received  $750,000 for its animated series Tshakapesh. Tshinanu's project received an additional $75,000 for its digital media component.
Also receiving funding in this latest round was Kingulliit Productions' TV series Hunting With My Ancestors ($550,000), season two of Guardians Productions' animated series Guardians Evolutions ($530,000), as well as Sagacious Media's half-hour doc series Red Earth Uncovered ($530,000). Tattooing doc Skindigenous also received $545,000. Red Earth, Skindigenous and Hunting With My Ancestors also received funding for their accompanying websites (receiving $78,750, $77,250 and $200,000 respectively).
Also receiving funding in the latest round were Picture This Productions' doc Arm Nation, which received $506,526 as well as $59,628 for its digital media component; Trinôme Adario's Sentier de la loi received $538,470 and $75,750 for its digital media component; Redcloud Studios' Future History received $550,000 and $75,750 for its digital media component, Qanurli 6 Productions' Qanurli?  received $356,000, and Taqqut Productions' educational series Anaana's Tent received $270,346 and $119,395 for its digital media component.
The remaining projects to receive funding were season two of 22-minute true crime doc series Taken ($201,474), the sixth season of Hit the Ice ($117,679), Productions Chic Choc's doc Jouer avec le feu ($110,500) and Arnait Video Productions' Ababa ($284,500).
For a full breakdown of the funding, click here.