Crew numbers surging in B.C.
With production continuing to boom, the province's IATSE local has been looking for out-of-the-box solutions to the crew crunch.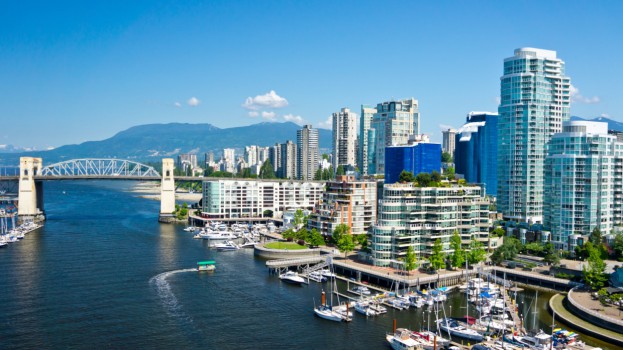 If the rate at which B.C.'s crew numbers are inflating is indicative of the province's overall growth, then things are blowing up real quick.
IATSE Local 891 has added nearly 1000 members since the turn of the year, with 454 of those being added in Q2 alone. And things show no sign of slowing up as IATSE 891, with a current membership of 6488, reaches out to other unions to find workers with skill sets that can be applied to screen-based production.
"We're growing exponentially," said Phil Klapwyk, IATSE Local 891 business representative, "and that's got a lot to do with those workers coming in from correlative industries. We find that those people fit really well into the creative economy."
The correlative industries of which Klapwyk speaks are as wide-ranging as mining and forestry, as well as professions such as electrician, for which workers can work on productions sets in capacities such as generator operators or set wiremen.
"We've done that in the past, but the extent to which we're doing it now it unprecedented," added Klapwyk.
IATSE 891 covers 19 disciplines including costumers, lighting, grips, makeup, visual effects departments and set construction.
Recently, 1,183 IATSE members worked on the Vancouver-shot feature Star Trek Beyond, with the production payroll for IATSE totalling approximately $39 million (which works out to almost $33,000 per member across the production's 78 days of filming). Produced at Vancouver Film Studios, the project also resulted in more than $17 million on rentals (including transportation, truck and car rentals), $1.75 million on hotels and catering, nearly $600,000 on local wardrobe and dry cleaning services, and $1.6 million on hardware and lumber supplies, according to data released by the Motion Picture Association – Canada.
Members of IATSE Local 891 are currently in production on seven feature films, 23 series and three MOWs (33 productions in total). One of the upcoming productions is Netflix series Altered Carbon, which is scheduled to begin production early next year. In May it was announced that Hollywood-based Skydance Media was opening a studio in Surrey, B.C., which will serve as the primary production location for the series.
Other productions to have resulted in sizeable payouts for IATSE Local 891 members include Warcraft ($30.03 million paid across 979 members), The BFG ($15.38 million across 592 members), Arrow season four ($17.68 million across 883), Supernatural season 11 ($15.32 million across 571) and the six-part X-Files reboot ($6.17 million across 546 members). (All figures were provided by IATSE Local 891.)
The 5% reduction to the province's tax credit program, which comes into effect in October, has not discouraged U.S. based producers from coming to Vancouver, added Klapwyk, who recently returned from a trip to L.A. in which representatives from B.C.'s screen industry met with studios and independent producers.
"They all said the cut, while it was a significant change, didn't necessarily affect their desire to work in B.C., because they have the ability to plan for it," said Klapwyk..
Creative BC CEO Prem Gill agreed with Klapwyk's assessment of the tax credit situation. "We haven't seen any negative impact. We are still seeing growth and interest in this market," she told Playback Daily, adding that the growth of B.C.'s VFX and animation sectors are also driving the overall growth of the provincial industry.
Companies such as Sony Imageworks, Animal Logic, Moving Picture Company, Deluxe, Method Studios and Encore all appear to be taking on additional staff and growing, Gill said.
In relation to 2015, B.C. is so far this year tracking at a similar production level, added Gill, though the specifics won't be known until the province publishes a report later in the year.
Klapwyk said that although a lot of new crew members are joining B.C.'s ranks, the province as a whole is still being stretched relatively thin, due to the sheer volume of demand. The current production levels are manageable, he added, as the province has become accustomed to rolling from one production to the next, but that some producers have expressed concerns about being able to find crews in B.C.
Image: Shutterstock