Second Jen starts rolling
The series, from Don Ferguson Productions and Rogers, is set to air on City and OMNI this fall.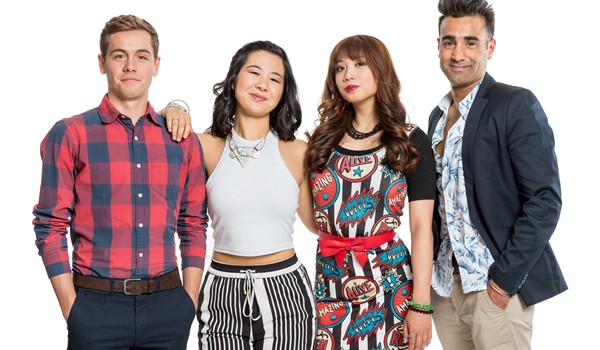 Production is underway in Toronto on Second Jen, an original scripted comedy from Don Ferguson Productions.
The series (6 x 30 minutes), which is produced in association with Rogers, is slated to air on City and OMNI Television in the fall.
The show follows second-generation Canadians Mo (Amanda Joy) and Jen (Samantha Wan) as they move into their first apartment and try to prove to their immigrant families that they can make it on their own.
"It's about the struggle of second-generation millennials who are trying to get out there and assert their independence," said Don Ferguson Productions (DFP) head of development Kevin Wallis in an interview with Playback Daily. "It [explores] this really interesting thing of being caught between culture and generation."
It's also based on the real-life experience of co-creators and stars Wan and Joy. "To have two women not only starring in a show, but two women who are Chinese-Canadian and Filipino-Canadian [starring] in their own show, I think that's almost unheard of," said Wallis.
For Wallis, the show fits perfectly with DFP's mandate of not only nurturing young comedic talent, but also promoting diverse talent in front of and behind the camera.
"Our director, Romeo Candido, is Filipino, our DP, David Lam, is Chinese-Canadian. We're putting our money where our mouth is," he said. "We made a conscious effort to hire the strongest people who also innately understand what the show's about."
Wallis also admits that the timing for a show like this couldn't be any better.
"When we were in development, Master of None and Fresh off the Boat came out. We were like, 'Wow, we are about to ride a great wave – the right kind of wave.'"
In addition to Wan and Joy, the series stars Al Mukadam (Spun Out, Miss Sloane) as Lewis and Munro Chambers (Turbo Kid, Degrassi: The Next Generation) as Nate. Rounding out the cast are Atticus Mitchell (Young Drunk Punk), Nile Seguin (In The Ladies Room), Janet Lo (Pay the Ghost), Richard Tse (Bloodletting & Miraculous Cures) and Timothy Lai (Rookie Blue).
The series is written by Joy, Wan, Wallis (Air Farce, Comedy Bar) and Carly Heffernan (The Hour, SketchersonsTV). It is directed by Romeo Candido (Prison Dancer: The Musical). Jeff Biederman (Spun Out) is series showrunner and also acts as executive producer alongside Don Ferguson, Lucy Stewart and Wallis.
Photo by Oz John