Netflix sees subscriber slowdown
The service added 1.7 million subscribers globally, down from 2.5 million predicted earlier this year.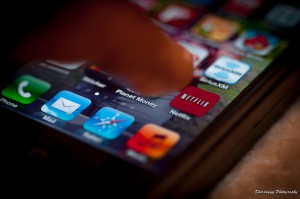 "We are growing, but not as fast as we would like or have been."
That's the verdict from Netflix published in a letter to shareholders following the release of the SVOD giant's Q2 earnings report on July 18.
While the SVOD's quarterly global revenue ($1.96 billion) remained in line with the forecasts projected in Q1, new subscribers, as well as total profits, fell below projections.
Netflix added 1.7 million subscribers globally (with 1.5 million coming from outside of the U.S.) over the quarter, finishing with more than 83 million members worldwide. The forecast set out three months ago predicted an addition of 2.5 million new members.
This time last year, Netflix added 3.3 million new subscribers globally.
Execs behind the SVOD acknowledged that the brand's global expansion and disruption of the world's traditional market has been "bumpy," but "the opportunity ahead is as big as ever and we continue to improve every aspect of our business," they stated in the shareholder letter.
In the letter to shareholders, the company stated that there was some "unexpected churn," with previous customers choosing to end their subscriptions with Netflix (although the number of customers who left the service was not specified in the net additions). The company attributed much of the churn to a highly publicized increase in subscription prices.
While the price hike had initially been implemented in 2014 for new customers (upping the price of a "standard" package from $7.99 to $9.99 per month), existing Netflix customers, whose lower prices had been grandfathered for two years, saw monthly sub costs go up in April.
The company admitted that the press coverage in the face of the new fees may have hurt its forward momentum.
"We think some members perceived the news as an impending new price increase rather than the completion of two years of grandfathering," the letter stated.
As for the growth in competition — not only from the likes of new players like Fullscreen and YouTube Red, but from established SVODs like Amazon, which recently added a monthly subscription option, and Hulu, which has been on a major acquisition spree as of late — Netflix doesn't believe those parties played a major part in its Q2 misses.
"Increased competition would show up mostly in soft gross additions rather than churn," the letter states.
While some in the industry have speculated that the VOD market is approaching saturation and may soon slow, Netflix has shrugged off the prediction, stating that it observed similar performances over multiple international territories with differing levels of Netflix penetration, and where fewer competitors are available – including Canada.
"We experienced a similar uptick in churn in early April in Canada, where there has been no recent increase in SVOD competition but where un­grandfathering is also underway," the report stated.
The numbers told a similar story abroad — 1.52 million international additions compared to the predicted two million. In total, Netflix has 33.58 million members outside of the U.S.
On the plus side, Netflix's international operations aren't resulting in quite as significant a loss as expected. Despite its expansion into 90 new territories earlier this year, Netflix has pulled in $758 million in revenue from international operations (projected in Q1 at $754 million) with a loss of $69 million, as opposed to the $80 million predicted in April.
Looking ahead, Netflix is taking a modest approach to its Q3 predictions, estimating only 300,000 additions in the U.S. as the ungrandathering process continues. It also predicts that the 2016 Rio Olympics will result in more eyes on traditional TV sets and fewer on SVOD, a pattern it observed during the 2012 games.
As for its international strategy, the idea is to make the service friendlier to subscribers, with addition of local language in the user interface, subtitles and dubbing. The company expects to localize the service in Poland and Turkey in Q3. Over the past six months, the company has also announced a number of non-English language original series and films in its international territories, including Brazil, Germany, India, Italy, Japan and more.
It has also been active in acquiring exclusive, licensed content, including a recent deal with the CW Network, making Netflix the exclusive U.S. SVOD home to prior seasons of all of the CW's original series. Earlier this week, Netflix also gained the exclusive rights to the upcoming Star Trek reboot in all of its territories save for the U.S. and Canada, with new episodes arriving on the service within 24 hours of their North American premieres (as opposed to one season at a time).
Image: Shardayyy, Flickr Creative Commons
From Stream