Suzan Ayscough to join OMDC
Ayscough is departing the Academy of Canadian Cinema & Television after five years as its director of communications.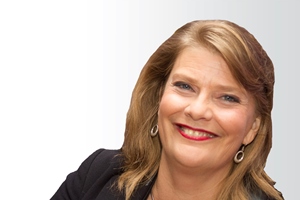 Suzan Ayscough is leaving her post at the Academy of Canadian Cinema & Television (ACCT) for a new role with the Ontario Media Development Corporation (OMDC).  
Ayscough is stepping down as the Academy's director of communications to join the OMDC as its new manager of communications and corporate secretary.
George McNeillie, who held the position at the OMDC for the last 11 years, retired in June.
Ayscough joined the Academy in June 2011, and during her five years with the organization she helped oversee the merger of the Genie and Gemini Awards into the Canadian Screen Awards, and helped launch Canadian Screen Week. Ayscough is a well-known figure in the Canadian entertainment industry, having been a reporter at Playback, co-written a book with author/filmmaker Michael Spencer and produced the Heartland pilot.
In an interview with Playback Daily, Ayscough said she's done everything she set out to do with the Academy and her parting with the organization was amicable.
She added that she believes it's important for newly appointed Academy CEO Beth Janson to hand-pick her communications team.
"I think the Academy is ready to be taken to another level. Her new communications team will do that," said Ayscough.
Ayscough will officially begin her new role at the OMDC on Aug. 3.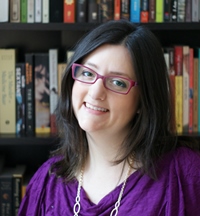 The OMDC also announced that Erin Creasey (pictured left) has been named manager of industry initiatives. Creasey is taking over for James Weyman, who retired after 27 years with the agency.
Creasey joined the OMDC in January as program consultant, interactive digital media. Prior to that, Creasey worked at ECW Press as director of sales and marketing.
In her new role, Creasey will oversee the OMDC's international business and industry development, as well as the OMDC's investment funds.