CFC partners with CBC for Actors Conservatory
The Canadian Film Centre also named Don Carmody (pictured) producer chair of its film programs.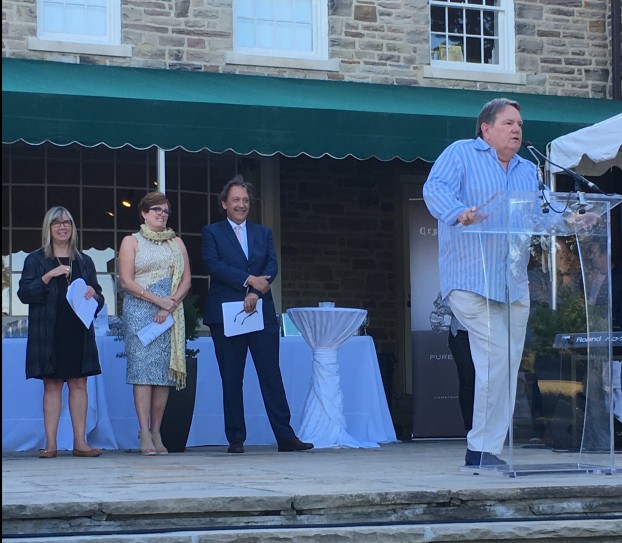 The best of spring weather was in full force Wednesday night for the Canadian Film Centre's annual spring garden party, and the CFC rose to the occasion by making several key strategic announcements for the year ahead.
Firstly, it revealed that CBC has signed on to be the title sponsor of its Actors Conservatory, a prestigious annual talent development program. The two-year partnership will officially kick off on Tuesday, Aug. 2, 2016 with the launch of this-year's program.
As well, veteran Canadian producer Don Carmody is stepping up his volunteer status with the CFC and has been formally named producer chair of CFC film programs. In the role, Carmody will act as an international ambassador for CFC programs, as well as giving production mentorship to participants across the organization's various programs.
Carmody will begin his new role by giving a master class to the 2016-17 participants of the Cineplex Entertainment Film Program, which begins July 12. Carmody also serves on the CFC Features advisory and selection committee, and was last year a producer on the Rafal Sokolowski-directed CFC project 22 Chaser.
This is the second honour in as many weeks for Carmody, who was given the Canadian Independent Producer Award at the Rockies gala at the Banff World Media Festival on June 14.
Current and former CFC program chairs include Paul Haggis (chair of CFC film programs), Marc Jordan (songwriter chair of The Slaight Family Music Lab), Mychael Danna (composer chair of the Slaight Family Music Lab), and Eugene Levy and Kiefer Sutherland (former chairs). Some of the chair roles are for several aspects of filmmaking, while others cover a more specific remit.
Finally, the Ontario Arts Foundation also presented the CFC with a cheque for $19,000, an "unrestricted distribution" awarded to OAF clients as part of its 25th anniversary. The CFC uses its annual payouts from the Ontario Arts Foundation to provide scholarships and bursaries to its residents.
Pictured right to left: Producer Don Carmody; CFC CEO Slawko Klymkiw; Ontario Minister of Tourism, Culture and Sport Eleanor McMahon, and chairman and CEO of Shaftesbury Films Christina Jennings