DGC names nominees for 2016 awards
Robert Budreau (pictured) is up for an award for his debut feature, Born to be Blue, while Vikings directors take over the dramatic series category.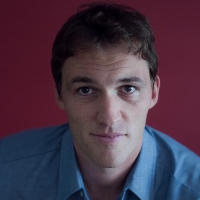 The Directors Guild of Canada (DGC) has announced the nominees for the 2016 DGC Awards.
The nominees for the 15th edition of the awards were selected from 260 submissions.
The nominees for Outstanding Directorial Achievement in Feature Film are Robert Budreau for Born to Be Blue, Atom Egoyan for Remember, Paul Gross for Hyena Road, and Wiebke von Carolsfeld for The Saver.
Up for Outstanding Directorial Achievement in Movies for Television and Miniseries are Michel Poulette for Swept Under, Kari Skogland for Sons of Liberty, Scott Smith for Gourmet Detective and Anne Wheeler for A Country Wedding.
Vikings' directors swept the Outstanding Directorial Achievement in Dramatic Series category, with Ken Girotti nominated for the episode "The Dead," Kelly Makin up for "To the Gates," Helen Shaver nominated for "Born Again" and Jeff Woolnough up for "A Warrior's Fate."
Meanwhile, Degrassi: Next Class directors almost swept the Outstanding Directorial Achievement in Family Series category, if not for Bruce McDonald's nomination for directing the Heartland episode "Before Darkness." From Degrassi Stefan Brogren was nominated for both the "#Bootycall" and "#Sorrynotsorry" episodes and Eleanore Lindo was nominated for "Thiscouldbeusbutyouplayin."
Nominees for direction in comedy series are Cory Bowles for the Trailer Park Boys episode "A Dancer For Money," Jerry Ciccoritti for the Schitt's Creek episode "Moira's Nudes," Paul Fox for the Schitt's Creek episode "Milk Money" and Samir Rehem for What Would Sal Do? "Punches Pilot."
This year's nominees for the Allan King Award for Excellence in Documentary are Guantanamo's Child: Omar Khadr, Haida Gwaii: On the Edge Of The World, Ninth Floor, Painted Land: In Search of The Group Of Seven.
Best Short Film nominees are Big Little Girl, Friends Like Us and Portal to Hell!!!
The DGC has also announced that Anne Wheeler will receive The DGC Lifetime Achievement Award at the ceremony, which takes place October 22 at the Carlu in Toronto. The Don Haldane Distinguished Service Award will also be given to Manny Danelon and the DGC Honourary Life Member Award will be given to Trina McQueen.
Other nominees for this year's awards are:
Best Production Design – Feature Film:
Arvinder Grewal – Beeba Boys
Arvinder Grewal – Hyena Road
Aidan Leroux – Born To Be Blue
Elisa Sauvé – Zoom
Best Production Design – Movies for Television and Mini-Series:
Tim Bider – Last Chance for Christmas
Naz Goshtasbpour – Group Home
Robert Gray – Sons of Liberty
Rocco Matteo – The Secret Life of Marilyn Monroe
Best Production Design – Television Series:
Ian Brock – Dark Matter, "1″
John Dondertman – Orphan Black, "Certain Agony of The Battlefield"
Zoë Sakellaropoulo – The Art of More, "One Ton Depot"
Brendan Smith – Schitt's Creek, "Happy Anniversary"
Best Picture Editing – Feature Film:
Christopher Donaldson – Remember
Matthew Hannam – Into the Forest
Susan Shipton – Forsaken
David Wharnsby – Hyena Road
Best Picture Editing – Movies for Television and Mini-Series:
Bryan Atkinson – Riftworld Chronicles
Roger Mattiusi – Last Chance for Christmas
Lara Mazur – On the Farm
Ron Wisman Sr. & Ron Wisman Jr. – The Secret Life of Marilyn Monroe
Best Picture Editing – Television Series:
Michael Doherty – Hannibal, "Antipasto"
Stephen Philipson – Hannibal, "Dolce"
Jay Prychidny – Orphan Black, "Certain Agony Of The Battlefield"
D. Gillian Truster – Orphan Black "Scarred By Many Past Frustrations"
Best Sound Editing – Feature Film
A Christmas Horror Story
Forsaken  
Hyena Road
Zoom
Best Sound Editing– Movies for Television and Mini-Series:
Charming Christmas
Hello It's Me  
Murdoch Mysteries "A Merry Murdoch Christmas"
The Secret Life Of Marilyn Monroe
Best Sound Editing – Television Series  
Between "School's Out"
Colony, "Yoknapatawpha"
The Expanse "The Big Empty"
The Strain "Night Train"