The Next Step's burgeoning life outside broadcast
With a rapidly expanding international tour, merch and music, Boat Rocker Media and DHX are building up a global dance brand.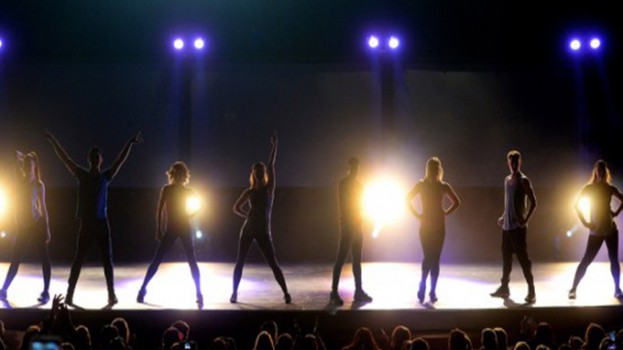 With the international leg of The Next Step Wild Rhythm Tour still five months away, Boat Rocker Brands has announced that it has more than doubled the number of tour dates on the schedule.
Initially slated as a 12-show tour set to begin in September, an additional 16 dates have been added across the U.K. and Ireland after initial shows sold out. Factoring in all 28 shows, 85% of all the available tickets have already been sold, according to Boat Rocker Brands consultant Terri DiPaolo.
This comes after the tour completed 26 shows across 22 Canadian cities this past winter, eight of which were sold out, selling approximately 50,000 tickets in the process. In terms of merch sales from the Canadian leg of the tour, the shows sold in excess of $10 per-head, said DiPaolo.  Tickets for the Canadian tour ranged in price from $29.50 to $49.50.
DHX Media's recent Q3 report also supported the fact that the tour is driving impressive revenues, with the Canadian leg generating $3.65 million in revenues. The tour itself is owned by Boat Rocker Media, which licenses the rights to operate the tour to DHX Media.
Beyond the additional European tour dates, DiPaolo said she anticipates that more dates will be added as the fourth season of the show nears its fall launch in Europe.
The strategy to use the TNS Rhythm Tour to co-promote Lost & Found Music Studios (by including cast members from the latter in the tour) has also benefited Lost & Found, said DiPaolo. Music from the show has been streamed more than a million times (on services such as Spotify, Google Play and iTunes) since its launch on Family Channel in Canada and Netflix in the U.S.
A partnership with U.K.-based publisher Igloo Books will also see a Europe-only release of a Next Step novel, as well as a deal with U.K. supermarket Sainsbury to carry a high-end dancewear line. Another clothing line, supplied by Limelight Dancewear, is also available at Shop.ca in Canada.
The Next Step airs on DHX's Family Channel in Canada and is produced by Boat Rocker Studios' division Temple Street. BBC Worldwide handles the international distribution of the series outside of Canada.