The Magic Hockey Skates gets U.S broadcast deal
eOne has added a U.S. net to the slate of territories in which the Amberwood Entertainment series is aired.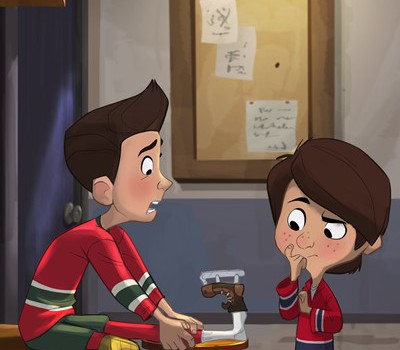 Amberwood Entertainment's The Magic Hockey Skates is headed to NBCUniversal's 24-hour preschool network, Sprout.
Entertainment One (eOne) has sold the U.S. broadcast rights for the half-hour animated special, produced by Ottawa-based Amberwood to the U.S. net for its holiday slate.
eOne has already sold international broadcast rights to Hockey Skates to SRC in Canada, the Disney Channel in Latin America and Brazil, France Television, KiKA in Germany, SVT in Sweden, DR Danish Broadcasting Corporation in Denmark, and MBC in the Middle East.
Based on the book of the same name, The Magic Hockey Skates follows a young boy who gains self-confidence with the help of his magic skates.
The Magic Hockey Skates was one of 25 projects to receive funding through the Harold Greenberg Fund's Script Development Program in 2015.