Podz' King Dave to open Fantasia
The film will make its world premiere at the 20th edition of the Montreal genre festival. (Writer and lead actor Alexandre Goyette pictured.)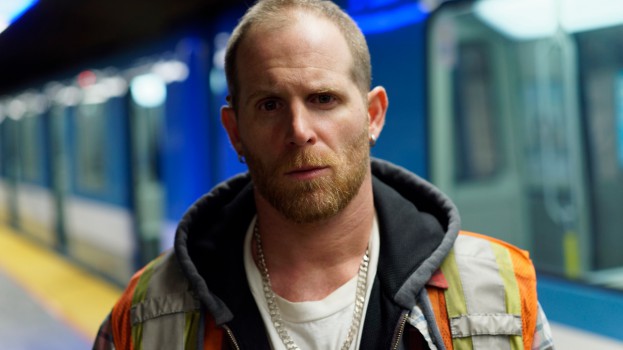 King Dave, the latest feature-length from Canadian director Daniel Grou (a.k.a. Podz), will make its world premiere as the opening film at the 20th edition of Fantasia International Film Festival.
Produced by Montreal's Go Films, King Dave stars writer Alexandre Goyette, who adapted the film from his own stage play.
The film tells the story of the young and reckless Dave, who sets out to find the man who danced inappropriately with his girlfriend.
In Canada, the film is distributed by eOne's Seville Pictures. King Dave is the fifth feature film from Podz, whose other feature credits include Item 7-produced Miraculum, and L'affaire Dumont and 7 Days, which are both produced by Go Films. On the TV side, Grou also directs on the original, French-language version of 19-2 as well as upcoming CTV series Cardinal.
This year's Fantasia festival takes place from July 14 to Aug. 2.