CBC launches short docs platform
The new site will focus on shareable content that is less than 30 minutes.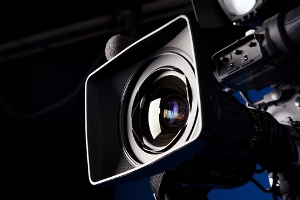 The CBC has unveiled a short docs platform, CBC Docs: Short Docs, which will focus on shareable content less than 30 minutes in length.
The site has launched with six short docs thus far, including Billsville (15 mins, Josh Eisen and Maisie Jacobson), Thunder Blanket (5 x 15 min, Roxann Whitebean), Underdog (10 min, Vivian Belik and Naomi Mark), Wally's World  (3 x 5 min, Danny Nash), WhyFi? ( 5 min., Brad Dworkin) and World Famous Gopher Hole Museum (15 min., Chelsea McMullan). Two shorts that also premiered at Hot Docs last week – Frame 394 by Shasha Nakhai and Rich Williamson and Between You & Me by Chase Joynt – will also feature on the site.
Plans are to feature up to 18 shorts over the course of the 2016-2017 season, and filmmakers interested in submitting for the next round should investigate the CBC Independent Producers Portal.
In April, CBC announced the appointment of Sandra Kleinfeld to the role of senior director of documentary, where she heads up the pubcaster's documentary team and handles digital shorts.
From Realscreen