Bron Studios signs on for Tully
The feature, set to star Charlize Theron (pictured) in the lead role, will shoot in Vancouver in late summer.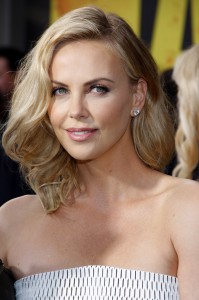 Bron Studios has lined up its next project, boarding director Jason Reitman's Tully as a coproducer and financier.
The feature-length comedy, starring Charlize Theron in the lead role, is set to go to camera in Vancouver in late summer, with Bron founder Aaron Gilbert producing alongside Reitman and Helen Eastbrook of Right of Way Productions, Theron, AJ Dix and Beth Kono of Denver & Delilah Productions, as well as Cody and Mason Novick.
Penned by screenwriter Diablo Cody (Juno), Tully tells the story of a mother of three (played by Theron) who forms an unlikely bond with her night nanny. The feature is executive produced by Jason Cloth.
International sales for Tully are being handled by Sierra/Affinity, which will launch sales at Cannes.
Bron recently boarded Paramount Pictures' Fences as an executive producer and financier, with the Denzel Washington-directed featured going into production last month in Pittsburgh. The Vancouver-based studio also last week announced plans to produce its first film under its recently launched horro sub-label The Realm. The horror comedy, The Wildness, is set to go to camera in January 2017.
Image courtesy of Shutterstock