B.C.'s Interactive Fund distributes $641K
The funding for interactive media projects was shared between 14 B.C.-based companies, including Vancouver's RocketChicken Interactive.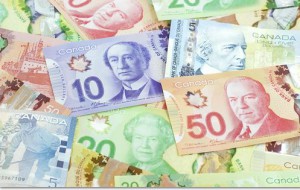 B.C.'s Interactive Fund has distributed $641,000 across 14 projects, including funding for Vancouver studio RocketChicken Interactive, Turtlebox Productions and Mind Festival Learning.
The fund, which is financially backed by Creative B.C. and the B.C. Arts Council, gives up to $50,000 per recipient to support the production of interactive digital media content owned and created by B.C. companies.
RocketChicken's Recollection (which received $50,000) is an interactive audiobook, while Turtlebox's project ($20,000) is an interactive app that teaches children about the life cycle of a salmon.
Other companies to receive funding through the stream include Mind Festival Learning's The Lantern ($50,000), an interactive story for youth with mental health issues, Charm Games' Form ($50,000), a virtual reality puzzle game, and Jade Tong and Mary Castellanes' Missed Collisions ($21,000).
Fieldtripp Media, Agentic Communications, Tangible Interaction Design, Stellar Jay Studios, Elective Media, Wantoo Networks, Surrey Art Gallery, Eden Industries and Pug Pharm Productions also received $50,000 through the Interactive Fund.