B.C. cuts film/TV tax credit by 5%
Following consultations between government and industry, the basic production services tax credit has been cut from 33% to 28%.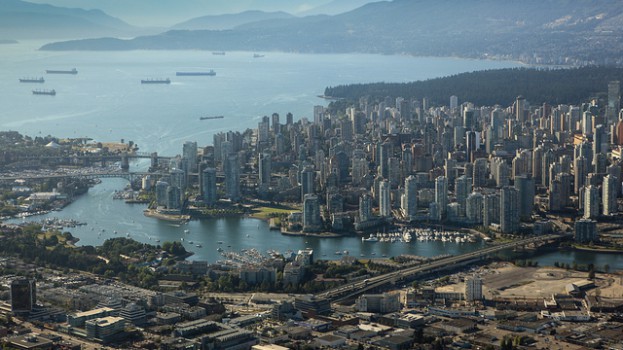 Following a lengthy consultation process between British Columbia's government and industry, the provincial government yesterday announced plans to trim the basic production services tax credit from 33% to 28%.
The digital animation or visual effects (DAVE) tax credit will also be lowered from 17.5% to 16%.
The proposed changes, which are still subject to legislative approval, will come into effect on Oct. 1, 2016. However, if a TV series begins shooting prior to Oct. 1, all the episodes produced for that season will be subject to the previous, 33% tax credit.
A reduction to the tax credit program had been in the pipeline for a while, as the provincial government considered how to contain its costs as B.C.'s production industry booms.
"We are proud of the success we've seen in this industry, but we also need to safeguard the interests of B.C. taxpayers, who ultimately pay for subsidies, and ensure there is equity with other industries that drive B.C.'s economy," said finance minister Michael de Jong in a statement.
In fiscal year 2014-15, spend in B.C. by the domestic and foreign film and TV industry hit nearly $2 billion, according to the province. In that year, the government paid out approximately $343 million against the programs, with that total climbing to almost $491 million for fiscal 2015-16.
The consensus amongst the leaders of B.C.'s film and TV industry seemed to be one of appreciation for a constructive dialogue between government and industry.
"The motion picture task force, along with our major customers and investors in Los Angeles, has worked with government over several weeks to find common ground for measured revisions to industry tax policy that address government's fiscal capacity and maintain the industry's competitive position," said North Shore Studios president Peter Leitch in a statement.
This sentiment was shared by Michelle Grady, head of film, Vancouver Moving Picture Company.
"I would like to express my appreciation to the British Columbia government for allowing industry to participate in such an extensive consultation process during their evaluation of the film incentive program," she said in a statement.
British Columbia's industry accounts for approximately 25,000 job in the province, with the government estimating that $25,000 of each industry worker's salary is paid by B.C.'s taxpayers.