Ed Barreveld to receive 2016 Hot Docs' Don Haig Award
The Toronto-based, Emmy-nominated producer (pictured) will receive a $10,000 cash prize.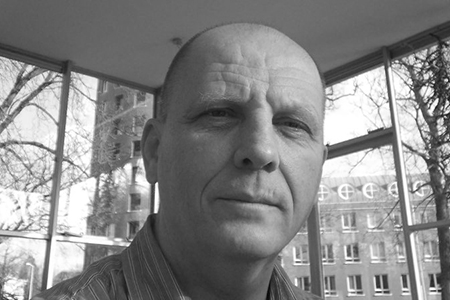 League of Exotique Dancers producer and Storyline Entertainment CEO Ed Barreveld  has been named as this year's recipient of the Don Haig Award at the 2016 edition of Hot Docs.
The prize – now in its 11th year – is presented annually to a Canadian independent producer with a feature documentary competing at Hot Docs. The award, which is selected by a jury of independent producers, recognizes the recipient's creative vision and entrepreneurship as well as a track record of mentoring emerging Canadian filmmakers.
Barreveld's League of Exotique Dancers opened the 23rd edition of the Hot Docs Canadian International Documentary Festival with its world premiere on April 28.
He will be presented with a$10,000 cash prize courtesy of the Don Haig Foundation and Telefilm Canada at the Hot Docs Awards presentation on May 6.
As part of the award, which allows the recipient to name an emerging female doc maker for a $5,000 cash prize, the Toronto-based producer has chosen Shasha Nakhai to receive the Telefilm Canada-sponsored prize. She will also receive professional development opportunities at Hot Docs to further her career path. He is currently producing Nakhai's first feature-length documentary Take Light.
Barreveld's production credits include Aftermath: The Remnants of War, Shipbreakers, Tiger Spirit, The Real Inglorious Bastards, Herman's House and The World Before Her, for which he received an Emmy nod.
Past winners of the Don Haig Award include filmmakers Anne Pick (2015), Michael McNamara (2014), Merit Jensen Carr (2013), Mia Donovan (2012), Rama Rau (2011), Philip Lyall and Nimisha Mukerji (2010), Brett Gaylor (2009), Yung Chang (2008), Hubert Davis (2007) and Guylaine Dionne (2006).