Double Dutch Int'l taps Mark Padilla to lead acquisitions
Among the titles represented by the Toronto and L.A.-based sales agent is Jeremy LaLonde's How to Plan an Orgy in a Small Town. (Padilla pictured.)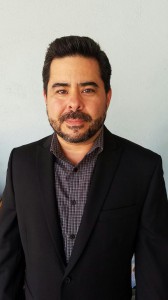 Toronto and L.A.-based sales agent Double Dutch International (DDI) has appointed Mark Padilla as its new SVP of sales and acquisitions.
Padilla is responsible for managing global sales of DDI's slate, which includes Trilight Entertainment's A.R.C.H.I.E. and Jeremy LaLonde's How to Plan an Orgy in a Small Town.
Padilla joins the company from U.S. distribution outfit Myriad Pictures, where he served as VP of worldwide sales and distribution since 2012. He will be based in DDI's L.A. office.
Company president and CEO Jason Moring said in a statement that Padilla's appointment was timed to coincide with next month's Cannes film market, which both will attend. 

Other Canadian films on DDI's slate include The Adventure Club, also from Trilight Entertainment, I Put a Hit on You from directors Dane Clark and Linsey Stewart, and Adam Massey's Man Vs.