Blue Ant's Makeful knits up a new experiment
The specialty lifestyle channel will air three hours of footage from a yarn shop, followed by an original documentary on the craft.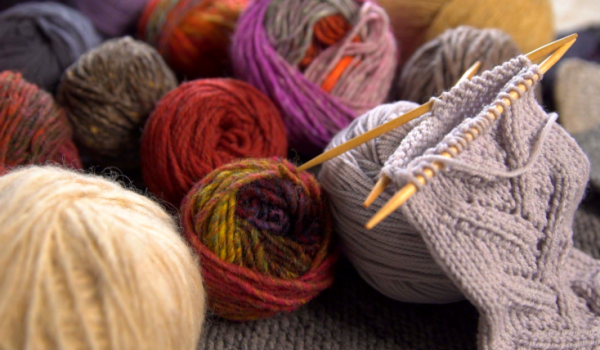 Blue Ant Media specialty channel Makeful is experimenting with a unique way to draw in audiences: knitting.
On Sunday, April 17 at 4 p.m. ET, the lifestyle channel will air the Blue Ant Media-produced Knit Purl Knit: Three Hours in a Yarn Shop. The fly-on-the-wall viewing experience consists of three commercial-free hours of activity as it happens in a (you guessed it) yarn shop.
Airing at 7 p.m. ET, immediately following Knit Purl Knit, is The Secret History of Knitting (also produced in house), which looks at the evolution of the craft throughout history and explores its role in social and economic movements.
Blue Ant's VP of original content Samantha Linton said the programming is just one way that the channel, which launched in August 2015, is trying to build its brand. Makeful's target is women between the ages of 25 and 54 who are passionate crafters, she says.
"This is about celebrating knitting and connecting with our audience and making people know that Makeful…will do things in a creative way," she told Playback Daily.
She explains that Knit Purl Knit was inspired by the "slow TV" phenomenon popular in Norway, where an ordinary event is broadcast in its entirety. She gives the example of a Norwegian slow TV program that featured footage of a train travelling along a famous route in the country, and another that recorded a ship's voyage along a coastline.
"These are huge rating successes," she says. (According to The Guardian, 1.6 million Norwegians tuned in to watch at least part of the train trip programming.) "We thought because we have a brand new brand we're trying to connect with this community, what would be a fun way of celebrating knitting? So we are focusing just on people knitting for three hours. It is pretty simple."

The company will promote the crafty programming through its social media channels and after the shows air, it will then drive audiences to its website where Knit Purl Knit will be made available on April 18 and The Secret History of Knitting on April 21. Makeful will also promote the documentary through its newsletter. Blue Ant International is currently in the process of selling the documentary, which was produced by Wendy Polowin and executive produced by Linton, to international markets.
Whether Makeful will target other niches of crafters with programming such as this has yet to be decided, says Linton.