MIPTV: Why BroadbandTV was key to RTL's future
RTL Group co-CEO Guillaume de Posch (pictured) unpacks why the Canadian MCN was the right choice to anchor the company's digital future.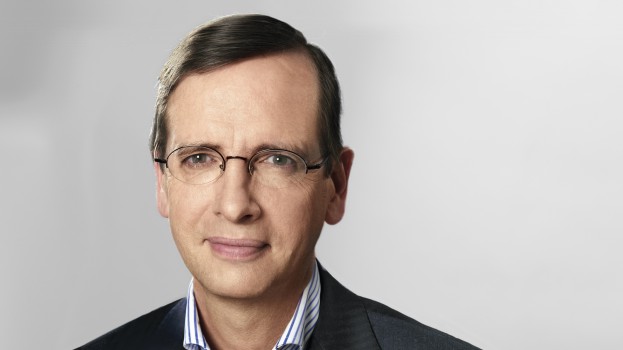 It was one of the more significant digital investments in Canada in the last few years: in 2013, European media giant RTL took a majority stake in MCN BroadbandTV, bolstering the Vancouver-based company's already meteoric rise.
But while the benefit on the surface seemed to be in BroadbandTV's favour – expanding its reach and financial opportunities – it was, in fact, the opposite, RTL co-CEO Guillaume de Posch revealed during a keynote discussion at MIPTV.
RTL Group is heavily invested in traditional media, with 57 TV channels and 31 radio stations. It also owns global production giant Fremantle Media, among other assets.
Emphasizing that RTL's executive team "believes that in a new world, where content is exploding, hits are still possible," he said the company also acknowledges the "new normal" is that TV hits will be smaller in size and that as such, RTL's business would have to change. "It's tougher to get [TV series] refinanced – you need to have global scale to ensure the hits that you produce travel internationally."
So where does that scale come from? Online.
The $36 million investment in BroadbandTV, which gave RTL a majority stake, kicked off a multi-tiered investment strategy for the company, giving it access to what has become, as of February this year, the largest multi-channel network (MCN) in the world.
Poshe said in addition to its sheer size – a recent release from BroadbandTV said it registers 14 billion views monthly – it was the company's TV-like approach to aggregating content in themed verticals that impressed them most. "It put us on the map," he said.
RTL built on its BBTV investment by taking a majority, $107-million stake in U.S. lifestyle MCN Stylehaul, which has 30% of the online market share in the fashion category. "It's very specialized, and very appealing to advertisers," he noted.
The final piece of the RTL digital puzzle is an interesting one: global programmatic platform SpotX. Programmatic advertising is the automation of media buying, in which (primarily) online media is placed via platform, instead of agencies or individual buyers. The tech has caused a sea change in the buying and selling of media, and promises to continue to do so as it eventually is applied to television as well.
"Selling advertising online in an automated manner is something we were not familiar with – which is why we decided to invest in programmatic platforms," he noted.
Although digital advertising only represents 8.4% of the company's current revenue stream – with TV just under 50% – Posche said RTL expects that amount to grow significantly, and programmatic will allow the company to reap the benefits of scale in what is mostly an extremely low-cost ad medium.
He also emphasized the role of content ownership: its Freemantle investment puts content at 20% of RTL's revenue stream. The ability to "refinance" content is a key part of the company's strategy, he noted: "When devices multiply, Freemantle can sell through."
While acknowledging – like many others at MIPTV this year – that local content remains a core element of RTL's success, and strategy, "the challenge is the global verticalization of the business." By building out its non-linear strategy, he said, it positions the company in the new world of content competition, in which it is not only going against traditional players, but powerful new global ones as well: The Facebooks, the YouTubes, the MCNs.
And for that, the company is taking the long view.
"This means a new set of minds for us," he siad. "We need to make sure we acquire scale, new technology, new talents. As we speak, we have 1,000 digital savvy young execs helping in our digital endeavours. We feel much more comfortable now but it will take us 10 years to master it."