Going social: How 22 Minutes found a whole new audience
Executive producer Peter McBain and Matt Charlton, founder of publicity firm Pigeon Row, discuss how a revamped social media strategy uncovered a new demo of viewers.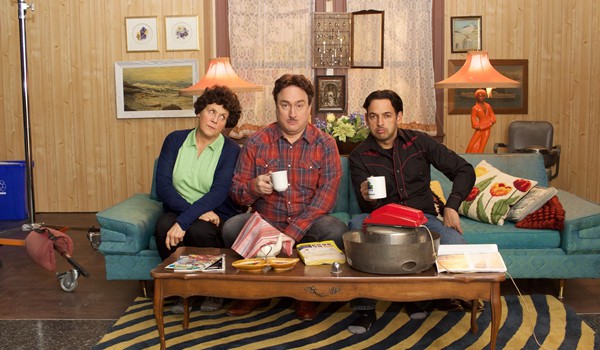 When This Hour Has 22 Minutes was about halfway into its 21st season and looking to season 22, executive producer Peter McBain and the production team at DHX Media decided they needed to "start thinking about social on its own terms."
"It's not TV – and not just in the obvious ways. The language is more precise, the tone is very different, it's faster and slower at the same time. We were stuck in TV-think, in my opinion," McBain told Playback Daily.
The show's Facebook page already had some traction, but the producers were looking to expose its content to new and younger audiences. The team brought on Halifax-based publicity firm Pigeon Row to help increase the show's social audience and revamp its social strategy for season 23. Overall, the goal was to better capitalize on the shareability of 22 Minutes' sketch segments – a huge driver of online views for U.S. comedy shows like The Tonight Show – and make the show's content accessible and relevant to a broader audience.
With the new strategy in hand, the show's Facebook fans grew from 83,421 to 191,121 between Sept. 21, 2015 to March 1, 2016. Sketches like a Chevy Silverado ad parody with Shaun Majumder have been shared 58,000 times on the platform, and a simple joke with a photo – "The best reminder of why you live in Canada is watching American politics" – was shared 30,000 times.
And while the show's core television demographic is women age 55 and up – already avid sharers of social media content – the core demo of 22 Minutes' Facebook page is skewing significantly younger. The largest demo using the page is women aged 25 to 34, followed by men aged 25 to 34 and women aged 35 to 44. "We'll have single sketches get as many views on Facebook now as the episode the sketch aired in will get on television," McBain said.
Matt Charlton, owner of Pigeon Row, credits the success of the social media strategy to the producer's willingness to work in tandem with the social team. During the last half of season 21, Charlton and the Pigeon Row team were swinging by the 22 Minutes set about once a week, seeing how upcoming guests or skits could be featured on the Facebook page, but started to get more involved in the production process into season 22. When season 22 wrapped up, Charlton said he sat down with McBain to build out a larger social plan, which involved placing Pigeon Row employee Sarah Pinsent on set every day to handle social media duties.
Part of her role was working with the 22 Minutes writers to identify topics and trends that could then be developed into bits that would work particularly well on social media, as well as shape content that would skew to audiences younger than the show's typical demographic. For example, Charlton said the Angry Yoga sketch was the first one they had real success with online, with the team since working with the producers on segments spoofing Settlers of Catan, which also played well socially and could broaden its reach into communities that may not be already engaged with 22 Minutes, like board game enthusiasts.
"We just wanted to go beyond a specific post and try to connect with these communities all over the place to see how far it could spread," Charlton said.
While the show's Twitter feed is handled by 22 Minutes writer Mike Allison who tweets all original jokes, the Pigeon Row team is now expanding the show's social presence into other platforms, such as Instagram and Pinterest,and testing how to incorporate the Facebook Live livestream feature into the page. In a bit of a throwback – and acknowledging the show's core older demographic – Pigeon Row has also started a 22 Minutes newsletter
"A lot of the time it's just making sure the day to day stuff is functional, and its not drifting too far away from the people [the social and linear content] was originally working for," Charlton said of the ongoing social strategy.