Brightlight names new director of development
Jameson Parker will work with the company's director of production and development to build out Brighlight's slate of originals.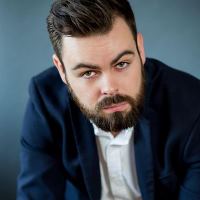 Vancouver-based Brightlight Pictures has appointed Jameson Parker to the role of director of development.
In this role, Parker will work closely with Brightlight director of production and development Arielle Boisvert to build out the company's original production slate and develop its roster of filmmaker talent.
Parker, who has worked as an actor, producer and director, is the co-founder of Vancouver-based prodco Whiskaye Films. His production credits include the MOW The Mechanics of Love, starring Shanae Grimes and Tyler Hynes, and the half-hour sketch comedy pilot The Peter N' Chris Show. Most recently, he served as the executive producer on White Ninja, the first narrative series developed for Vine. He also directed five episodes of the series. Jameson will continue to work at Whiskaye while holding the director of development role at Brightlight.
"Jameson's experience in all sides of the film industry – as an actor, a director and a producer – make him a valuable asset to the Brightlight team," Shawn Williamson, Brightlight Pictures president and producer, said in a statement. "We look forward to bringing Jameson's creative vision to our upcoming projects."