Love Nature SVOD service launches in 32 countries
The ad-free app will be available in 4K on a number of platforms, including Amazon Fire TV and Roku TV.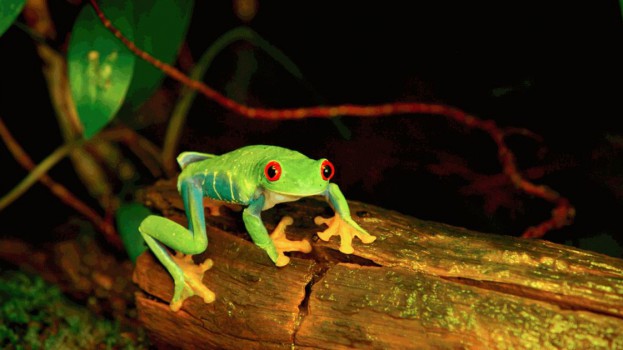 Blue Ant Media and Smithsonian Networks' joint venture, Blue Skye Entertainment, announced Monday it had launched its direct-to-consumer Love Nature 4K SVOD service in 32 countries.
The U.K., Australia, Germany, Mexico, New Zealand, Mexico and Switzerland are among the countries where the ad-free SVOD service is now available, which has been priced at £3.99 a month (with a first-month free trial period). Users can access the service in 4K on Amazon Fire TV, Nexus Player, Philips Android TV, Roku streaming players, Roku TV models and Sony Android TV, and in HD on Xbox 360. The service will be available in Canada in the near future. LoveNature content will be available to U.S. audiences via Smithsonian Earth, Smithsonian Networks' OTT service.
In addition to the SVOD launch, Blue Skye Entertainment will also be supporting the Love Nature brand via content published to LoveNature.com, Facebook, Twitter, YouTube and Instagram. The content will include behind-the-scenes production stills of the wildlife content featured on the service, short-form videos and news stories about the natural world.
In addition to the SVOD service, Blue Skye Entertainment is also shopping the Love Nature channel as a turnkey 4K linear channel for international territories. To feed the content pipeline for the brand, Love Nature is currently shooting in over 40 locations around the world, including Asia, Africa, Australia, the Middle East and South America. The  brand has committed to producing and distributing over 200 hours of 4K and nature content annually.
The official launch of the Love Nature SVOD service comes about eight months after Blue Ant Media CEO Michael MacMillan revealed at the Banff World Media Festival the company would be launching a standalone OTT TV product in the U.K. The launch of the joint venture between Blue Ant Media and Smithsonian, Blue Skye Entertainment, was announced late last year. Blue Skye Entertainment, based in London, U.K. and lead by Jo Parkinson, is focused on developing and distributing a library of 4K natural history and wildlife content.