JFL Group hires Martin Tremblay, expands to L.A.
The former president of Warner Bros. Interactive Entertainment will oversee the opening of an L.A. office.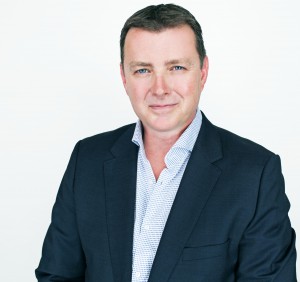 Montreal's Just For Laughs Group (JFL) has appointed Martin Tremblay to the position of EVP, strategy and development, where he will be responsible for overseeing the company's global growth in television and digital operations as well as leading the launch of a new L.A. office.
The L.A. office will be JFL's first official outpost in the U.S., although the company does currently have one person focused on JFL's theatrical efforts working out of New York.  JFL has not yet finalized the location of the new space, or how many staff will work there, Tremblay told Playback Daily, though the plan is for the new office to open at some point during March or April. Tremblay officially starts his new job with JFL on March 7.
Tremblay previously served as the president of Warner Bros' videogaming arm, Warner Bros. Interactive Entertainment, from 2008 to 2015. His career in the video game industry began in 1999 when he joined Ubisoft Montreal as president of finance and administration, before becoming the company's president a year later. He held that role until 2006, when he was named president of worldwide studios of Vivendi Games in Los Angeles.
Just For Laughs currently holds comedy-centric festivals in Montreal and Sydney, in addition to a more recently launched event, Kultura, which focuses on a more diverse range of entertainment, including sports, music, gaming, movies and TV. Tremblay added that the company may seek to expand its events remit further, to devote whole events or festivals to video games or music in the future.
"The company wants to expand and leverage their knowledge about what they do in television onto video and events," said Tremblay.