Mike Leeder joins 108 Media
Leeder will be based out of the Toronto-headquartered company's Hong Kong office.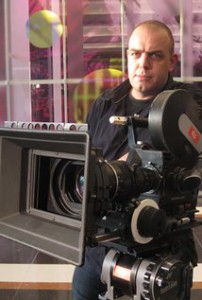 108 Media has continued its busy start to 2016, announcing the hire of Hong Kong-based actor, producer and writer Mike Leeder, who will join the company's senior development team to aid the expansion of 108′s Asian film, TV and new media slate.
Leeder, who will be based out of the company's Hong Kong office, will be responsible for furthering 108′s presence and reach in the Asian market. His first two development assignments are  TV projects to which 108 Media holds the distribution rights: A Martial Arts Journey and Tracking The Dragon. Leeder has not been given an official title for his new role.
Leeder has been based in Hong Kong since the 1990s and has served as the far eastern editor of U.K. -based Asian film publication Impact magazine. He is also heavily involved in Asian cinema and has production credits on films such as Pound of Flesh starring Jean-Claude Van Damme, Splash Area and The Silencer.
The hire of Leeder comes just two weeks after 108 Media hired former Starz Network exec Nancy Silverstone as its new head of acquisitions and content strategy. Then, last week, the company announced the acquisition of rights to a 44-feature catalogue from California-based Indican Pictures. In addition to its Hong Kong office, 108 Media also has an outpost in Tokyo that was opened three years ago.