Canada in Perspective wins ACCT's Diversity Award
The weekly current affairs show is produced by Anne Marie Varner (pictured) and airs on AMI-tv.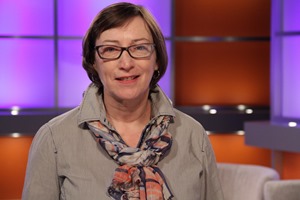 Anne Marie Varner's weekly current affairs show Canada In Perspective has won the Academy's Diversity Award, it was announced Thursday.
The prize (sponsored by Playback), recognizes excellence and the racial and cultural diversity of Canada. The award will be presented on March 8 at the Canadian Screen Awards Television & Digital Media Awards gala.
Varner produces and executive produces Canada In Perspective, which airs on AMI-tv, Accessible Media Inc.'s broadcast channel. The newsmagazine series looks at mainstream Canadian issues and how they impact Canadians of all abilities.
The half-hour program is hosted by Anna-Karina Tabunar, and features documentary-style storytelling as well as a panel of guests that analyze and debate the issues at hand. Varner is currently working on the fifth season of Canada In Perspective, which shoots at the Queen's Quay Corus Studios and is set to air on AMI-tv in June.
Prior to launching her own shingle, Varner Productions Limited, Varner was executive producer of in-house programming at Discovery Canada, where she was responsible for producing over 200 hours of science content annually. She also spearheaded a Canada/U.S. coproduction with The Science Channel to produce a live special of the Phoenix spacecraft landing on Mars in 2003.
Varner also spent five years at Global as the director of Canadian production, speciality and daytime. Her other exec producer credits include docs Retaking New York and Las Vegas: City Without Limits, and series Moneywise and Body & Health.