Sinking Ship acquires Picture Box Distribution
Picture Box principals Marilyn Kynaston and Kate Sanagan will join Sinking Ship to lead its distribution and sales division. (Sinking Ship series Annedroids pictured.)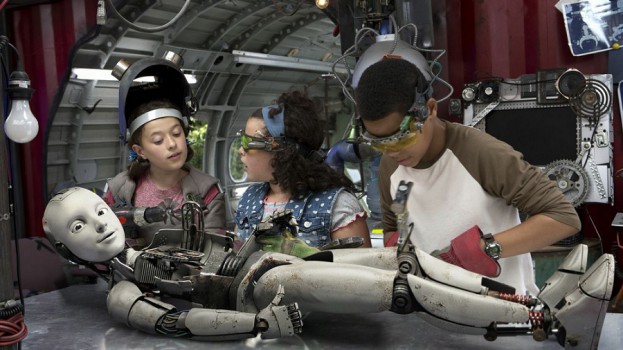 Toronto-based kids prodco Sinking Ship Entertainment has acquired Picture Box Distribution for an undisclosed amount.
Picture Box principals Marilyn Kynaston and Kate Sanagan will join Sinking Ship to lead its distribution and sales division, the company said in a release. Prior to the acquisition, Picture Box was already handling distribution for a number of  Sinking Ship properties, including Annedroids. Sanagan will work out of Sinking Ship's Toronto office, while Kynaston will continue to work out of Vancouver, Sanagan told Playback Daily. Two Picture Box staff will be laid off as a result of the acquisition.
Sinking Ship opened its doors in 2004, and has produced more than 250 hours of content since then. In 2015, the company received nine Daytime Emmy Awards nominations, and ultimately won three for the series Dino Dan and Odd Squad. Sinking Ship was also working in the distribution space prior to its acquisition of Picture Box.
Picture Box launched in 2001 with a focus on both kids and factual content, with offices in both Vancouver and Toronto. It will continue to distribute some third-party kids content following the acquisition, but will no longer be distributing factual content. Picture Box has also acted as a coproduction liaison with commissioning editors working on international copros.
Updated at 10:06 a.m.