ACTRA membership ratifies new Independent Production Agreement
ACTRA, the CMPA and the AQPM reached an agreement in December regarding the terms of the deal.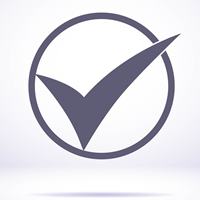 ACTRA members have officially ratified the 2016-18 Independent Production Agreement, with 95.5% of the membership voting in favour of the new deal.
ACTRA, the CMPA and the AQPM announced in early December the parties had struck a tentative deal on the new three-year agreement following a negotiation that started Oct. 19. The 2016-18 IPA includes a 6% rate increase for performers, as well as updates to regulations around various working conditions, such as establishing minimum rest days for stunt performers.
The deal also included what ACTRA characterized as "increased work opportunities" for background performers and "improvements" for performers working in animation. The IPA also features new rules around performer compensation and use rights for productions made and exhibited on new media platforms.
The new IPA came into effect on Jan. 1, 2016, with ACTRA members ratifying the deal on Dec. 24. The agreement covers the engagement of all performers in television, film and new media production in Canada outside of British Columbia. In that province, a separate collective agreement is negotiated by ACTRA's local, UBCP/ACTRA.
- Image courtesy of Shutterstock