Attraction acquires Apollo Group
Quebec-based Apollo Group is made up of Apollo Studios, Apollo Publishing and 1One Production. (Attraction president Richard Speer pictured.)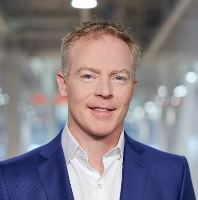 Montreal-based prodco Attraction has acquired the Apollo Group, a Quebec-based group of commercial production companies including Apollo Studios, Apollo Publishing and 1One Production.
Apollo Studios specializes in a range of musical services for advertising, including creating original tracks, talent management, licensing, sound recording and design, while Apollo Publishing deals with publishing related to music used for advertising. Apollo Studios also recently launched the Apollo Music Store, an online music licensing platform specifically for advertisers. 1One Production, meanwhile, is a commercial production company that specializes in stunts and branded content. The terms of the deal were not disclosed, and there will be no layoffs as a result of the acquisition.
Attraction already owns two commercial production houses, Jet Films and La Cavalerie. The Apollo Studios leadership team will remain on board, and helm all commercial production units at Attraction, although the exact structure of the operation has yet to be determined, Attraction president Richard Speer told Playback Daily. The four Apollo principals joining Attraction are Paul Maco, Yan Del Santo, Philippe Aubert Messier and Jean-Rene Parenteau.
Overall the deal is meant to expand Attraction's offerings to advertisers, Speer said, with the 1One Production acquisition in particular giving the company an edge in the increasingly popular "stunt" advertising space. In addition, the partnership also helps Attraction tap into Apollo's existing relationships for potential branded content partners for its film and television production unit.
"It will be a great occasion to bring the advertisers closer to the content we do in scripted and everything else we do," Speer said.
This latest deal follows Attraction acquired Montreal TV production company LP8 Media in January 2014. Attraction's credits include Jean-Marc Valle's C.R.A.Z.Y., scripted comedy Les Parent (The Parents) and variety show Air de famille (Family Harmony)