Carolyn Saunders on building out 'The Wasting'
Following a U.K. shoot, post is underway in Toronto on Saunders' privately financed debut feature.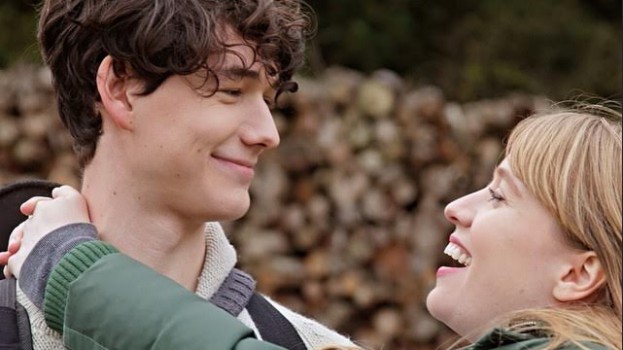 Post-production is underway in Toronto on The Wasting, the debut feature from filmmaker Carolyn Saunders.
The feature was filmed entirely in Worcestershire, U.K. in October, with post being completed at Technicolor's Toronto location. Financed wholly through private investors in both Canada and the U.K., as well as tax credits, global distribution for the feature is being handed by California-based sales agent TriCoast Worldwide.

The project was previously short-listed for the CFC Features program, though after being unsuccessful in gaining funding through that channel, writer/director Saunders turned her attentions to getting the film financed privately, and shot outside of Canada. While the initial plan was to shoot The Wasting in Toronto, Worcestershire was recommended to Saunders as both a picturesque location, and somewhere that production could be completed for a similar cost as in Toronto. 
Though there were some additional costs incurred due to moving the production to the U.K. (namely flights and equipment transportation), Saunders said the savings were significant. Trade union Equity U.K. in particular was instrumental in helping the filmmaker find deals for cameras and lighting. As well, the small village where filming took place, Upton-upon-Severn, welcomed the producers with open arms, said Saunders, giving the crew use of the village's public spaces, streets, and even the town hall for free. Local businesses and residents were equally as supportive, said Saunders, with locations such as a manor house, a hotel and a forest on private land, as well as emergency vehicles, a boat and paramedics offered up for no cost.
Using the film's trailer, Saunders – formerly a writer and producer on OWN's Ghostly Encounters  and History's Yukon Gold – was able to attract private financing from a number of Canadian investors, as well as investors in the U.K. and one in France.
The Wasting is a psychological thriller about an anorexic teen named Sophie (played by Lauren McQueen), who suffers nocturnal visits from a ghost. With her parents and friends refusing to believe, and the nightly attacks intensifying, Sophie questions whether she is really hallucinating or not.
Produced by Jeanne Stromberg and Alan Hausegger of Toronto's Stromhaus Productions and Saunders of Endzone Films, Saunders said the hope is to have the film ready to submit for festivals in spring 2016. Executive producers on the project are Ian Lindberg, Robert McVeigh, Cheryl Brown and Leigha Smawley-Lean.
The film stars musician and actor Alexz Johnson, who previously starred in Epitome Pictures' Instant Stars, Coronation Street star Gary O'Brien and Shelagh McLeod.