OMNI readies Sudden Master
The digital exclusive will launch on YouTube at 10 p.m. on Nov. 8, coinciding with the broadcast premiere of Blood and Water.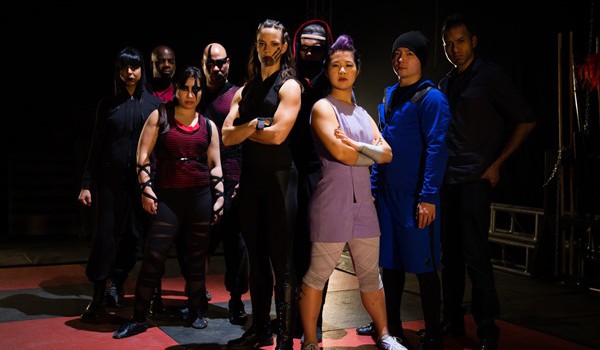 Web series Sudden Master, an English- and Mandarin-language project commissioned by OMNI Television, is set to premiere on YouTube at 10 p.m. Nov. 8, coinciding with the broadcast bow of Breakthrough Entertainment's crime drama Blood and Water.
At 9:55 p.m., five minutes before the Blood and Water premiere, OMNI will also air a five-minute behind-the-scenes documentary segment on the making of Sudden Master to promote the series.
Nataline Rodrigues, director of original programming, Rogers, told Playback Daily pairing the premiere of Blood and Water with Sudden Master was a good opportunity to capitalize on the buzz of the former, and to also reinforce to audiences that OMNI and Rogers are revitalizing its programming lineup to engage viewers with content presented across multiple platforms.
The 5 x 6-minute series – created, written and produced by Samantha Wan – was originally made as a short film and tells the story of Alex Cheng, who must defend her father's martial arts school in a high stakes tournament. The project's action scenes are choreographed by world champion martial artist Alan Tang, and features stunt performers who have also appeared in Resident Evil, Pacific Rim, and Lost Girl.
Davin Lengyel produced the project alongside Wan, while Richard Young co-wrote, Romeo Candido directed and Shannon Fewster co-produced. TUD Productions is the prodco attached to the project. Sudden Master will be available through OMNI's YouTube channel.