Cameras rolling across Canada
Playback runs down the week in start-of-production announcements, including Michael Seater's Sadie's Last Days on Earth and First Round Down.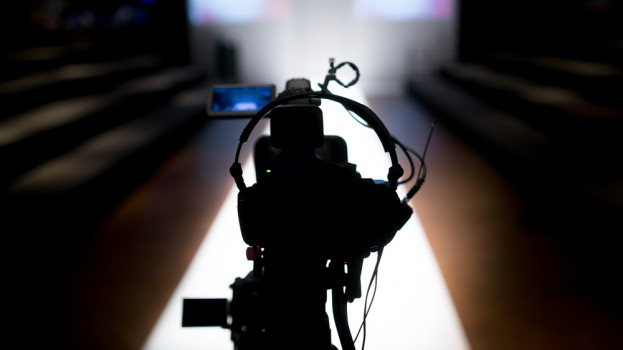 This week at Playback Daily, our inboxes received a higher-than-normal volume of start-of-production announcements as films and television series going to camera across the country.
Despite the appearance of a sudden uptick, the OMDC's acting manager of film Janice Reid Johnston said the province's current production volume is about the same as it was at this time last year. Around this time in 2014, Ontario had 20 TV series, one MOW and eight feature films in production. This year, there are 21 TV series, one miniseries, seven features and one pilot shooting in the province. Overall, Ontario is currently on pace to post a strong year overall on the production volume front, Reid Johnston said. Scouting activity in Ontario is also up, likely driven in part by a low Canadian dollar, she said.
Here's a list of what went into production this week:
Sadie's Last Days on Earth
Principal photography is underway in Toronto on Sadie's Last Days on Earth, directed by Michael Seater and produced by BrancSeater Productions and Shaftesbury. Seater also wrote the screenplay for the film, which tells the story of a 16-year-old girl preparing for the end of the world. The feature stars Morgan Taylor Campbell, Clark Bako, Ricardo Hoyos, Munro Chambers, George Stroumboulopoulos, Peter Keleghan and Helen Joy. Producers are Paula Brancati and Seater. Christina Jennings, Scott Garvie and Stephen Flewelling executive produce. A71 Entertainment will distribute the film in Canada and the U.S., with Shaftesbury Sales Company holding the international sales rights. Sadie's Last Days on Earth received financing from Telefilm.
The Adventure Club
Cameras are rolling in Regina on The Adventure Club, a feature film from Calgary's Trilight Entertainment starring Billy Zane and Kim Coates. The family film is directed by Geoff Anderson and was penned by Fred Ewanuick and Robin Dunne. Producers are Shayne Putzlocher, Glenn Paradis, Sara Shaak and Mark Montague. The Adventure Club follows a group of friends who discover a magical mystery box and must work together as they are transported on various adventures. The film is second in a slate of films to be shot via a partnership between distributor Double Dutch International (DDI) and Trilight Entertainment, with private equity and gap financing facilitated by Clairwood Capital. DDI will launch international sales of the film at the upcoming American Film Market.
First Round Down
The team behind Brett and Jason Butler's latest film announced production is now underway in Toronto and Hamilton on First Round Down. The film focuses on a former junior-hockey-star-turned-hitman named Tim Tucker, played by Orphan Black's Dylan Bruce, who returns to his hometown to take care of his brother and attempt to move on from his criminal life. Starring in the film along with Bruce is Rachel Wilson, Rob Ramsay, John Kapelos, Peter MacNeill, Pedro Miguel Arce, Joel Percy Hynes and Percy Hynes White. Along with directing, the Butler brothers also penned the script for First Round Down. The film is produced by Marina Cordoni and the Butler brothers, and is currently set for a mid-2016 release.
Pays
The sophomore feature from Chloe Robichaud started shooting in Montreal this week. Read more about the project here.
Tiny Plastic Men
On the TV side, the fourth season of Tiny Plastic Men started production in Edmonton. The Mosaic Entertainment series is written by Chris Craddock, Mark Meer and Matt Alden, who also star. Craddock will co-direct this season with Mike Peterson. Guest stars for season four include Colin Mochrie and Joe Flaherty. As with season three, the first three episodes of season four will appear online in February 2016 before airing on Super Channel in Canada. Season four will also be available on Hulu and Hulu Plus in the U.S., with back seasons currently streaming on the service.
Home to Win
Cameras are also rolling in Toronto on the new HGTV Canada series from Architect Films, Home to Win (formerly titled The House That HGTV Built).The 10-part series will follow a cast of HGTV Canada network celebrities, including Scott McGillivray, Bryan Baeumler and Samantha Pynn, as they remodel house. The series will end with a one-hour challenge episode where contestants will compete to win the house. Home to Win is slated to bow on HGTV in spring 2016.
The Code
The Jason Priestley-starrer, produced by Entertainment One and Shaw Media and set to bow on Global, started production in Toronto. Read more about the series here.
- Image courtesy of Shutterstock 
Correction: The excerpt in an earlier version of this story incorrectly identified the feature from Brett and Jason Butler as Last Round Down. The correct title of the film is First Round Down.