Groupe PVP, Gaumont Animation pact on two series
The Montreal-based producer has inked a coproduction deal with France's Gaumont Animation for two kids properties. (Trulli Tales pictured.)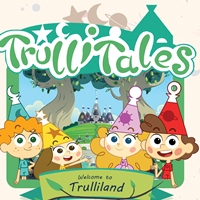 Montreal-based Groupe PVP has inked a coproduction deal with France's Gaumont Animation for two new kids animated series.
The first series, titled Trulli Tales, will include 52 x 11-minute episodes and is geared towards kids aged 4 to 7. Trulli Tales will air on ICI Radio-Canada, with deals also signed for Disney Channel Europe, Disney France, Italy's Rai and Brazil's Globosat. The series is expected to be delivered to broadcasters by April 2016.
Groupe PVP also inked a deal with Gaumont Animation for the animated series Belle and Sebastian, based on a feature by the same name that was released in France earlier this year. The producers have inked withs with M6 in France and ICI Radio-Canada, and is currently in negotiations with Canal+ in France and Germany's ZDF. Production on Belle and Sebastian is expected to start in early 2016.