Family Channel gets Savvy with tween girls
As production begins on the girl-skewing pop culture series, DHX TV's Michael Goldsmith talks trying to predict the future in the fast-changing world of tween trends.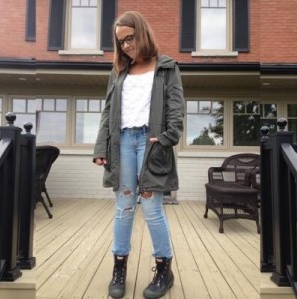 DHX Television's Family Channel has started production on Savvy, a new tween-focused, girl-skewing pop culture series set to premiere in spring 2016.
Commissioned by DHX Television and produced by Banger Films' kids programming division, B Minors, magazine-style Savvy will feature segments relating to music, fashion and DIY through peer profiles and how-to videos. The 20 x half-hour episodes will be distributed globally by DHX Media, with sales of the show set to launch at the upcoming MIPCOM.
Savvy revolves around three female hosts – newcomers Tehya Silbermann, Sarah Webber and Spencer Barbosa (pictured) – who feel like they're drowning in a tidal wave of tutus, tiaras and princess dresses. Despite their different backgrounds, musical tastes and celebrity crushes, the girls put their fashion differences behind them and combine forces to create an online destination that reflects their lives in an authentic way.
Amidst the fast-moving trends in tween culture, Michael Goldsmith, VP original production at DHX Television said one of the challenges is to predict what will be relevant when the show airs in spring 2016.
With this in mind, the show's production cycle is being handled in two parts. Firstly, the less time-sensitive material is being shot in the studio. Closer to the premiere date, "field pieces" featuring the hosts in a variety of locations across the U.S., Canada and Europe will be shot, allowing the show to remain as current as possible.
"It's 'how do we look for patterns in what kids are liking on different platforms, and try to make the savvy spin on those content patterns?' We're a little bit trying to predict the future," Goldsmith told Playback Daily.
Overall, Savvy is part of a larger, ongoing strategy at DHX Television to target a slightly older demographic on Family Channel, said Goldsmith. In June, it was announced that Family Channel had greenlit a rebooted version of Degrassi, which targets a 14- to 16 year-old demo. 

"We don't want to alienate our core audience, but we do think there's a big opportunity to strengthen our attachment to tween audiences," he told Playback Daily. According to the company's research, the 10- to 12 year-old demographic in particular is asking for different types of programming, he added.
With files from Wendy Goldman Getzler, Kidscreen