CMF distributes $6.2M across 28 projects
Development and marketing support for innovative digital media projects was given via the CMF's Experimental Stream.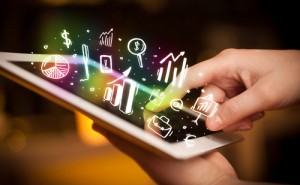 The Canada Media Fund (CMF) has contributed over $6.2 million in development and marketing support to 28 digital media projects via its Experimental Stream.
A total of $4.4 million in development funding was shared by 20 Canadian companies, while the remaining $1.8 million in marketing funding was spread across eight interactive digital media projects.
On the development side, six projects received the maximum $300,000 amount: Akimbo Creations' ARC Continuum, LightStriker Logiciel's Black Hold I – DM, Spearhead Games' Damocles, Studios Illogika's Kaiju, SRC's Marché interactif de contenus vidéos and Norsfell Games' Ragna Cycle.
Other projects to receive development funding through the Experimental Stream were A Fold Apart from Lightning Rod Games ($255,000), Airships from Radial Games Corp ($243,637), Slant Design+Marketing's C4 Studio ($277,995), Converging Game Engine and Animation Technology to Create Cost-Effective, Efficient Cinematic Animation Pipelines from a numbered company, Département, studio créatif's Enemy (The) ($60,650), Rebel Hippo's Just Pretend ($21,030) and Elastic Games' Last Year ($261,254).
Of Dinos and Men from Artifice Studio also picked up development funding ($192,042), as well as Amnia Interactive's Project Soul Flight ($178,042), Guru Play Stacks' Project Midnight ($106,289), Creative Bytes Studios' Splitter ($90,212), Stream Director from Hibernum Créations ($210,964), Studios BlooBuzz's The Beetnuks ($223,763) and Frima Studio's Trials and Glory (TAG) ($245,125).
E-180′s Braindater picked up the largest share of the marketing support funding ($400,000), while Immersive Design Studios' Canvas received $300,000 and ACE from Spearhead Games received $200,000.
Other marketing support recipients were Classcraft Studios project Classcraft ($201,870), Playsmart Labs' Creativas Design Studio ($236,400), Indiloop Media's indiloop – Product Launch & Marketing Plan, Studio Parabole's Kôna: Épisode 1 and Leap of Fate from Clever-Plays Studio ($78,315).
The Experimental Stream has distributed in excess of $58.3 million in development and marketing support across 263 projects since 2010. A full list of all the funding recipients can also be found here.
- Image courtesy of Shutterstock