Mark Starowicz to leave CBC
After almost five decades at the pubcaster, the long-time exec is leaving CBC to start a new career path as an independent producer.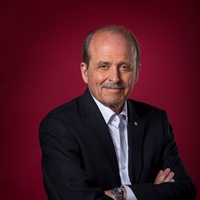 Long-time producer and CBC exec Mark Starowicz is leaving the CBC after almost five decades with the pubcaster to chart a new career path as an independent producer.
Most recently the executive director of documentary programming at CBC, Starowicz has either lead or was the creative force behind many of the CBC's legacy programs, including Canada: A People's History, Sunday Morning, As It Happens and current affairs program The Journal.
Following his time at The Journal, he focused his energies on documentary programming the CBC. His doc credits with CBC include The Nature of Things, Witness, Life and Times, Doc Zone, The Greatest Canadian, Love Hate and Propaganda and The Canadian Experience.
Under his leadership, the CBC also completed several coproduction projects in the doc space, including series China Rises, Arctic Rush, Battle for Baghdad and India Reborn. He also produced his own docs for the CBC, including The Third Angel, about Canadian women fighting to protect the rainforests and wildlife of Borneo, and the CBC copro Dawn of the Eye. He was named to the order of Canada in 2004, and has also received the Order of Ontario and the Governor General's Performing Arts Awards.
"Over almost five decades at CBC, Mark has become a giant on the Canadian documentary landscape. His vision and talent have guided generations of reporters and documentary producers to deliver award-winning shows," said Heather Conway, EVP of English Services, CBC, in an email to staff announcing Starowicz's departure.
The CBC will continue to work with Starowicz as an independent producer, Conway said. This April, the CBC announced in it hired producer and former broadcasting exec Charlotte Engel to lead the commissioning and programming of its new weekly programming strand, CBC Docs.