JFL reveals production slate for summer 2015
Just For Laughs' The Nasty Show will air on Showtime in the U.S. and Super Channel in Canada. (The Nasty Show host Artie Lange pictured.)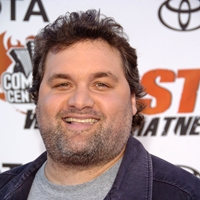 Montreal's Just For Laughs production slate for summer 2015 includes deals with two U.S. broadcasters, as well as two new seasons of its Just For Laughs All Access series for The Comedy Network in Canada.
The Just For Laughs' special The Nasty Show has been picked up by Showtime in the U.S., it was announced Wednesday morning. The show, which will also air on Super Channel in Canada in 2016, is hosted by Artie Lange with a comedian lineup that includes Gilbert Gottfried and Jimmy Carr.
Just For Laughs also revealed additional details about an earlier-announced deal with The CW. The U.S. broadcaster will air a two-hour exclusive TV special, to be taped at this summer's festival and hosted by Howie Mandel. Just For Laughs will also be producing the online series The Elevator Talk Show with Pete Holmes for the CW's digital studio Seed. The CW has also acquired over 20 hours of Just For Laughs stand-up catalogue content that will be available on CW Seed.
In Canada, Bell Media's Comedy Network has also renewed Just For Laughs All Access for two more seasons, with an order for 13 x 60-minute episodes and 26 x 30-minute episodes for both 2015 and 2016. Just For Laughs All Access will be shot at Montreal's Place des Arts and Club Soda over the summer. Hosts for this summer's shows include Trevor Noah, Neil Patrick Harris, Norm Macdonald, Ellie Kemper, TJ Miller and Chris D'Elia. Bell Media's The Movie Network will also air extended and commercial-free versions of the Ellie Kemper and Neil Patrick Harris galas this fall. In addition, CBC will air four hour-long Just For Laughs specials, to also be filmed at the Place des Arts and hosted by Wanda Sykes, Patrick Stewart, Jane Lynch and Alan Cumming.
In global markets, Just For Laughs is partnering with Comedy Central to produce an international version of the show, which will feature comics from South Africa, Spain and Italy. Australia's Network 10 will again film at the Just For Laughs summer festival and air a special dedicated to showcasing Australian talent.
Photo credit: s_bukley / Shutterstock.com