Productions J ceases TV operations
Julie Snyder's production company, which handles La Voix and Star Academie, is getting out of the TV game following a dispute with the government over tax credits.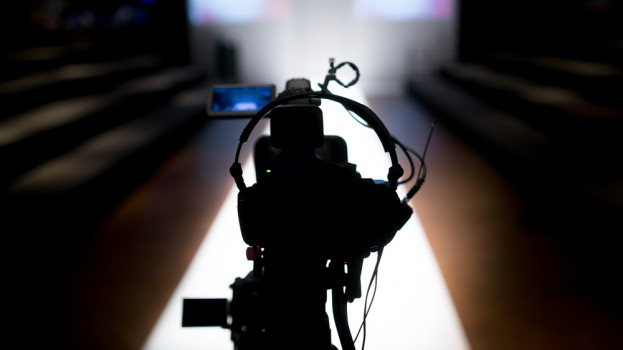 In the wake of a dispute over allocation of provincial tax credits, producer Julie Snyder's Productions J has announced the company will no longer be in the TV business.
Productions J is behind Quebec mega-hits La Voix and Star Academie, both of which air on Quebecor's TVA network. A successful producer and well-known TV host, Snyder is also the long-time partner and fiancee of PQ party leader, and controlling shareholder in Quebecor, Pierre Karl Peladeau.
In a statement issued Monday in French, Snyder said she was "heartbroken" to exit from TV operations, but that it was necessary as Productions J was unable to access the same tax credits as other producers. She said the company will continue to operate despite the end of its TV business.
Productions J was denied access to a tax credit due to changes in the last provincial budget, which restricted allocation to prodcos that deal only with one broadcaster. TVA is Productions J's sole TV client. 
Snyder has disputed the government's reason, saying she was being unfairly targeted because of her relationship with Peladeau.
TVA released a statement Monday alongside Snyder's, offering its regrets and confirming that Snyder will still host Le Banquier, TVA's French-language adaptation of Deal or No Deal.
"It is with regret that TVA Network management has accepted the decision released today by Julie Snyder concerning Productions J, a leading partner of the network. However, the network is confident about maintaining programming recently unveiled to the industry and viewers, as well as to meeting its commitments to advertisers."
La Voix, a competition singing show, is a powerhouse for TVA. Its third-season finale this year earned 2.7 million viewers and an audience share of 59%. TVA greenlit a fourth season of the series, which is slated to air in the winter of 2016.
- Image courtesy of Shutterstock