Column: Setting up shop in the U.S. may be easier than you think
Immigration lawyer Lorraine P. D'Alessio suggests strategies for entertainment professionals considering expanding to, or working in, the U.S.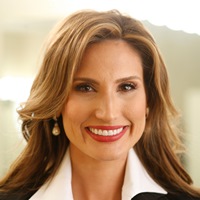 By Lorraine P. D'Alessio Esq., D'Alessio Law Group
Thinking about opening an office in the U.S., or crossing the border to work on a production?
Contrary to popular belief, you don't have to be deemed a person of extraordinary ability to start working in the U.S.
Satisfying the requirements of an O1 visa application may not be needed. (Note: The O1 visa requires applicants to demonstrate they possess an "extraordinary ability" in the sciences, arts, education, athletics or business, or who has a "demonstrated record of extraordinary achievement" in the film or TV business and has been recognized on a national or international level for those accomplishments.) Instead, there's a creative way for a production company to send a producer or director to the U.S. to either work with an affiliated company or establish a new branch.
It's an especially attractive option for Canadians, who enjoy faster processing at the border thanks to a series of U.S./Canadian treaties. It's the L-1 visa, which is typically used by multinational companies to transfer employees and executives to their American branches.
If the goal is to transfer a producer or director between companies, first make sure the corporate relationship qualifies. It can be flexibly defined by a parent company, affiliate, subsidiary or branch.
The L-1 visa is designed to serve two types of employees: supervisors and specialized knowledge workers. The former belong in the L-1A category, which is a more clearly defined path. A producer can take this route if he or she has specific authority at the company. If they oversee degreed professionals, have limited supervision from higher executives and make important decisions within the company like hiring and firing, it can be argued that they serve in a supervisory position.
Specialized knowledge workers fall under L-1B. Here, the producer or director must be shown to have specific skills that are not readily available in the American market. Think about complex procedures, customized software, or specialized equipment that requires more than the average know-how. If the visa candidate has built skills that can only be developed through experience with that specific employer, and replacing them with an American hire would be detrimental, then they qualify as possessing specialized knowledge.
There's also a provision for transferees coming to the U.S. to open a new office, making it a great tool for companies looking to expand. The documentation consists of business-formation papers to lease agreements, evidence of financial resources committed and much more.
The most important piece is a detailed business plan, which sets goals, states hiring plans and contains market analysis. If approved, the transferred executive has one year to build the business until it supports them. That sounds tight, but keep in mind the business plan sets the standard. If it is designed conservatively, falling short can be avoided.
This is important because the petitioner must apply for an extension before the year is up, and any shortcomings can count against this second petition. More than any other phase, this one comes under intense scrutiny. The documentation will have to stand up to it and prove that the U.S. entity is deeply engaged in business, explain the transferee's duties over the year, showcase the staffing and payroll and illustrate the new company's financial status.
It's important to remember that, in the past year, visa petitions across the board have received more (often unsubstantiated) objections. That's why knowing your options matters.
Applying for the best visa category, the one that fits your qualifications, is going to be key in successfully obtaining a visa in today's immigration climate.