Telefilm unveils micro-budget program finalists
Selected projects include Amy Jo Johnson and Jessica Adams' The Space Between and Benjamin Ross Hayden's The Edict.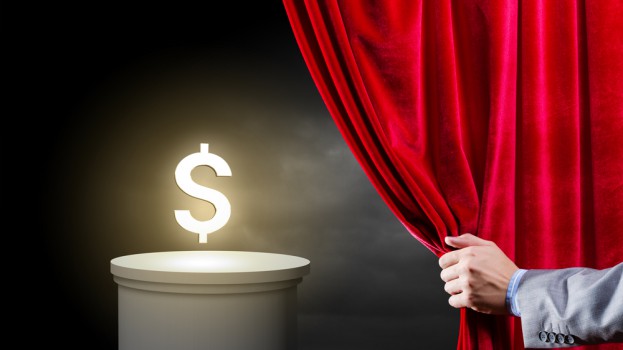 Telefilm Canada today unveiled the 15 finalists for the 2015-2016 edition of its Micro-budget Production Program.
Over half of this year's micro-budget financing will come from Telefilm's Talent Fund. The fund, launched in 2014, was created to recruit and allocate private funds for emerging talent represented in Telefilm's funding streams. Buoyed by tangible benefits dollars from past Bell Media and Corus transactions and private donation, the fund has raised over $15 million under the direction of eight business and community leaders.
The 15 finalists unveiled at a press event on Monday morning at the TIFF Bell Lightbox have been selected to receive funding through the program, pending final approval and completion of paperwork related to the projects. Each production can receive up to $120,000 in financing through the program. To be eligible, the budget of each project cannot exceed $250,000.
In addition to dedicating Talent Fund coin to the Micro-Budget program, Telefilm also announced Technicolor is offering free digital distribution coding services for all projects selected as finalists. Telefilm has also introduced a new funding stream to the micro-budget program titled Official-Language Minority Communities. The stream applies to English-language productions originating in predominately Francophone communities or regions, or French-language projects originating in English Canada.
The finalists for the 2015-2016 edition of the micro budget production program in each stream are:
Offical-Language minority:
A (Mitchell Stafiej, Daniel Dietzel)
Memory is Our Homeland (Jonathan Durand)
MIA (Jeremy Guenette, Gabriel Levesque)
Aboriginal component:
The Edict (Benjamin Ross Hayden)
River of Silence (Micheal Auger, Danette Chalifoux)
Main component:
Cardinal (Greyson Moore, Adian Shipley, Kristy Neville, Marianna Margaret, Justin Elchakieh)
Feuilles mortes (Thierry Bouffard, Steve Landry, Edouard Tremblay, Jean-Francois Dugal, Eric Denis, Charles Gaudreau)
The Hanging Tree (Marshall Axani, Diana Donaldson)
The Land of Rock and Gold (Janine Windolph, Daniel Redenbach)
Play Your Gender  (Stephanie Clattenberg, Sahar Yousefi)
The Space Between (Amy Jo Johnson, Jessica Adams)
The Stand Up Man (Aram Collier, Tony Lau)
The Sun at Midnight (Kirsten Carthew, Amos Scott)
The Train Whistle Does Not Blow (Ashley McKenzie, Nelson MacDonald)
Une fille comme moi (Kristina Wagenbauer, Genevieve Simard)
Updated at 12:50 p.m. on June 15, 2015