TIFF names new director of industry office
Kathleen Drumm takes on the post vacated by Justin Cutler earlier this year, and will work from her home city of Sydney until she relocates to Toronto in July. (Drumm pictured.)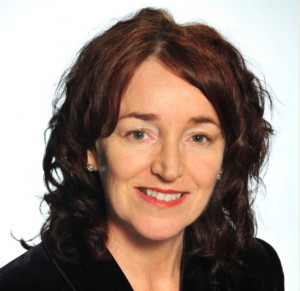 The Toronto International Film Festival (TIFF) has hired Kathleen Drumm to take on the position of director of its industry office, the organization announced Wednesday.
Her primary responsibilities will be to preside over all of TIFF Industry's operations, including the festival's seven-day Industry Conference, and oversee relations with distributors, sales agents and producers on a year-round basis. She will report to TIFF's artistic director, Cameron Bailey.
Drumm, who joins TIFF from Screen Australia, will work from her home city of Sydney until she relocates permanently to Toronto at the end of July. Drumm takes on the job after former TIFF industry director Justin Cutler announced earlier this year he was leaving the organization.
Drumm was selected for her extensive experience, knowledge of the global film industry and her good judgement gained from having worked on many different sides of the industry, said Cameron Bailey, artistic director, TIFF.
"As we're going out into the world and doing more outside of Toronto, it was great to have someone with her experience and with her range of contacts," Bailey told Playback Daily.
Prior to working at Screen Australia, where she was the head of marketing, Drumm served as the head of sales and marketing at the NZ Film. Between these two roles she worked for the Australia India Film Fund as international sales and marketing consultant.