Book of Negroes, Amazing Race pick up CCE prizes
The winners of the fifth annual awards, presented by the non-profit Canadian Cinema Editors organization, were announced at a gala held in Toronto on June 4. (Book of Negroes pictured.)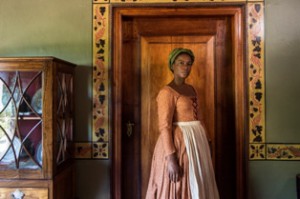 The Book of Negroes, The Amazing Race Canada and Whatever, Linda were among the titles to win prizes at the fifth Annual Canadian Cinema Editors Awards, held on June 4 at the Delta Hotel in Toronto.
The awards, which recognize excellence in Canadian film, television and web editing, also presented its Lifetime Achievement Award to Canadian film editor Alan Collins.
Matthew Hannan won the award for Best Editing in Feature Length for James White, while Kye Meecham won the award for Best Editing in Television, Movie or Miniseries for his work on The Book of Negroes - Episode 1 (pictured).
Jonathan Dowler, Al Manson, Kyle Martin, Ben O'Neil and Steve Taylor collectively won the Best Editing in Lifestyle/Factual/Reality award for The Amazing Race Canada – Episode 205, and the Best Editing in Any Live Action Webseries prize went to Geoff Ashenhurst for the Whatever, Linda episode "No Boys Allowed." Mitch Theriault of Sheridan College received the Student Merit Award for Battles and Brotherhood.
The winners of the awards are chosen by a panel of editors, directors and industry vets.