NIFF returns for sophomore run
Festival founder Bill Marshall on the challenges of mounting a full-scale food, film and wine festival that takes place at bucolic Niagara wineries.
The Niagara Integrated Film Festival (NIFF), which returns for its sophomore edition this June 18-21, faces hellishly fierce competition from many other huge events in the saturated summer schedule – though they are not what you might expect.
Weddings, it seems, are festival founder Bill Marshall's main competitor when it comes to organizing an event of this magnitude across the wineries of Niagara.
The film, food and wine-focused festival, which debuted last year, is returning with a showcase of 30 narrative and documentary features, as well as introducing the new Niagara Rises Program this year. The new feature support local talent by focusing on Canadian films made solely in the Niagara Region.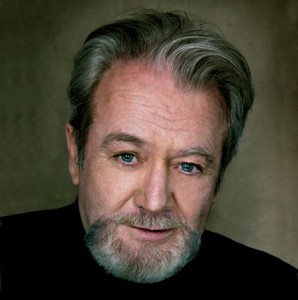 Titles to get their showcase in the program are The Cocksure Lads Movie, The Colossal Failure of the Modern Relationship, The Hotel Dieu, Lost Penny.
Disney/Pixar's Peter Docter-directed film Inside Out will also screen at a pre-festival event (on June 14), a week in advance of its public opening.
Marshall, who is well known as a co-founder of the Toronto International Film Festival (TIFF), told Playback Daily that while last year the festival was as much an experiment as anything (which even in its inaugural year drew 10,000 attendees), this year the festival hopes to attract around 17,000 people.
"The sheer technology of taking the movies out to the wineries, and building the screens and the sound systems, connecting it to the food and wine, was a bit challenging at first," he said, but this year the NIFF team has a greater idea of what to expect.
Marshall also noted that the challenge in getting NIFF off the ground is getting both the locals to put the event in their yearly calendar, and getting the out of town audience to commit as well.
Among the featured films at the festival are four world premieres and one North American premiere.
Potential winery venues also had to be scrapped because of wedding bookings, which Marshall jokes is his festival's biggest competitor for this year and in the years to come. So if you're thinking of booking your wedding in Niagara for summer, just make sure to check your dates first.