TIFF announces 2015 Studio participants
Floyd Kane and Karen Shaw were among the producers chosen for the skill development and networking program.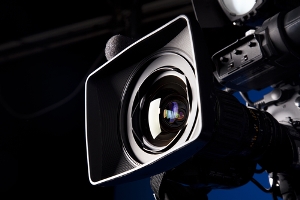 The Toronto International Film Festival (TIFF) has named the nine producers selected to participate in this year's edition of the Studio program, including Floyd Kane, Jeff Kopas and Karen Shaw.
Beginning today, and consisting of monthly sessions, the Studio program aims to further the careers of emerging and mid-level producers in the Canadian film industry. The sessions will focus on topics ranging from project development, festival preparation, finance, legal issues, distribution, media training and marketing and will be led by Canadian and international experts in the field.
The producers participating in the 2015 Studio program are Chris Agoston, Harry Cherniak, Peter Harvey, Floyd Kane, Jeff Kopas, Matthew Miller, Dan Montgomery, Laura Perlmutter and Karen Shaw.
Agoston's Cast No Shadow (2014) was nominated for four Canadian Screen Awards while his most recent production, The Lockpicker (2015), won the Technicolor Clyde Gilmour Award from the Toronto Film Critics Association. Harvey's Picture Day (2012), starring Tatiana Maslany, won awards at both the Whistler Film Festival and at the 2013 RiverRun International Film Festival. In addition to his work as a producer on This Hour Has 22 Minutes, Kane also served as a production executive on the Oscar-winning Bowling for Columbine (2002) and multiple Gemini-winner Shattered City: The Halifax Explosion (2003).
Cherniak's credits include Little Kings, which is currently being developed through the National Screen Institute's Features First program, and will soon start production on the BravoFACT funded short, The Big Crunch.  Miller served as producer on The Dirties, which won the Grand Jury Prize at Slamdance in 2013, and is currently in post-production on Operation Avalanche which was picked up for international distribution by Lionsgate.
Perlmutter's recent credits through her First Love Films production shingle include Don't Get Killed in Alaska (2014), A Trip to the Island (2013) and the web series Riftwood Chronicles. Shaw's most recent projects include Khoya (2014), which was selected for the Tribeca All Access program, and her children's TV series The Next SuperGeek which is in development with Kids' CBC.
- Image courtesy of Shutterstock